Friday, 14 May 2021
Legacy brands, established retailers and out-of-the blocks start-ups are connected by a recurring question: how can I make my packaging unique? In competitive and changing market, the answer is increasingly: Innovate packaging.
What is innovative packaging?
Innovative packaging typically includes containers, boxes and wrapping that introduces new things or new methods. This type of packaging presents new ideas, and new customs of delivery. Innovative packing emphasises individuality and communicates brand messaging with imaginative and resourceful solutions.
Innovative packaging solutions are widely desired yet can be elusive. But in a crowded retail marketplace, eye-catching design is a necessity.
Products need to utilise packaging so that it leaps from the shelfor screen, provides an engaging unboxing experience, and subtly communicates core brand messaging such as sustainability or a luxury ethos.
Behind every innovation lies inspiration. That's why we've selected five packaging designs that exemplify best practices, stimulate creativity – and look absolutely stunning, too.
Coach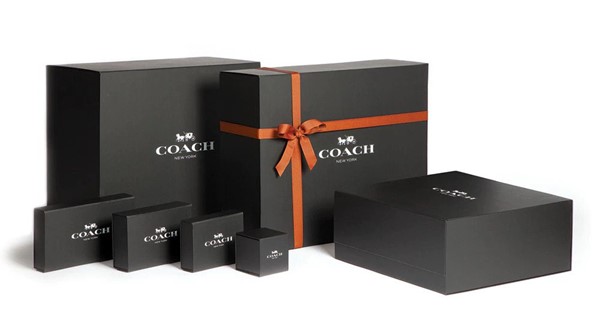 We specifically selected Coach as our first selection for its beautiful encapsulation of must-do's. It proves that innovations need not be complex, nor overtly intricate.
Coach imparts its luxury ideals with black boxes that appear to the consumer as weighty, considerable objects. The brand achieved this simply through selection of colour, invisible lines that connect the top and bottom compartments, and the use of robust material.
The result is a package that demands to be kept and not discarded. Its heavy, keepable feel is consistent throughout the entire range.
Innovation is sometimes defined by reduction rather than addition. So, for gifting packages, rather than re-think the design or include additional wrapping, Coach fortified the existing packaging's strengths with the simple edition of an elegant bow.
Using a key brand colour for the bow, an orange-brown often weaved into Coache's new bag and clothes collections, gives credence to the simple ingenuity behind this subtly creative packaging.
MATCHESFASHION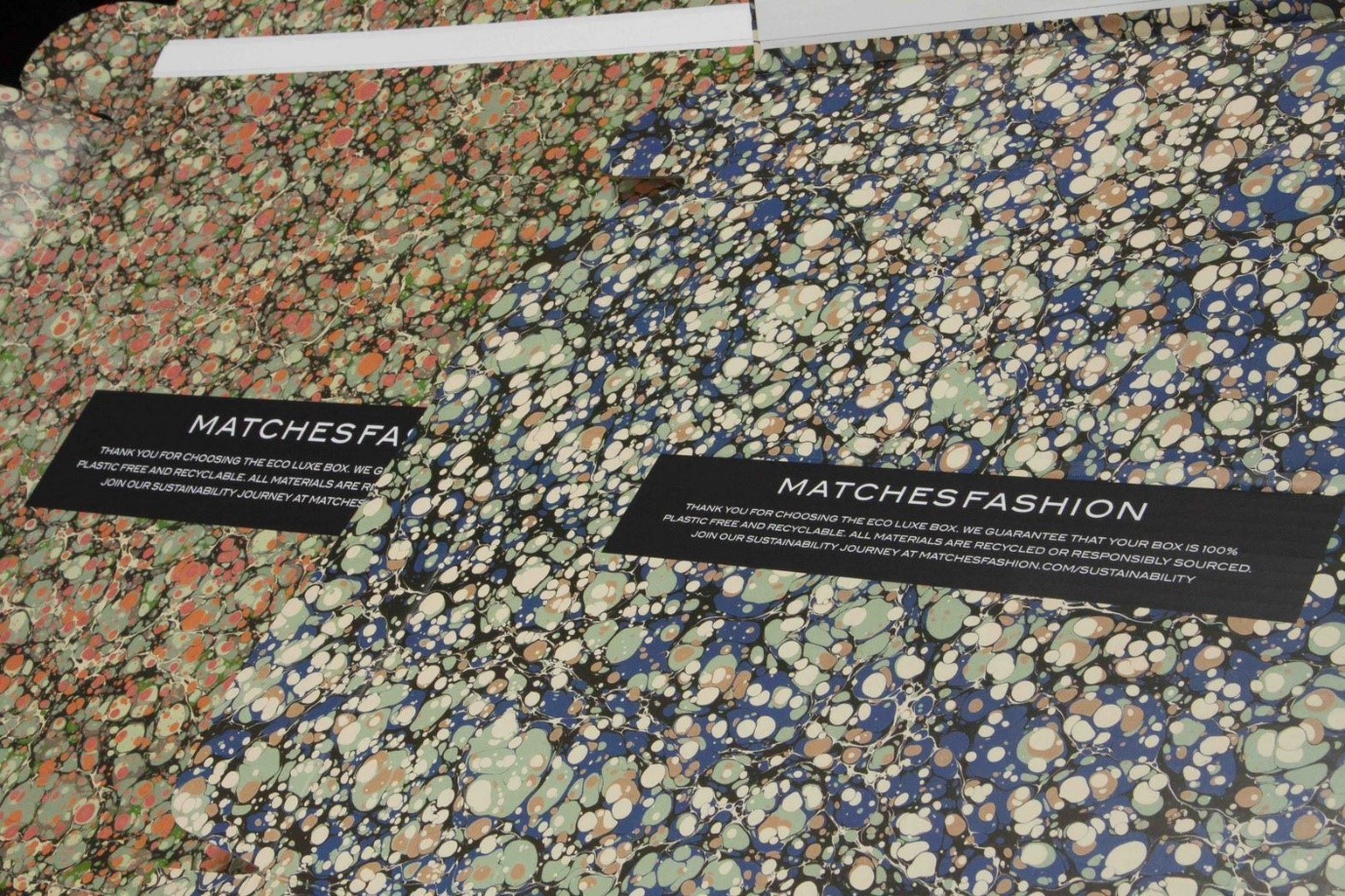 From the discreet inventiveness of the Coach design, we move to the technical innovation and daring design of MATCHESFASHION.
If you have purchased any type of luxury product over the last decade or so, you'll have noticed a marked theme. Block colours, simple clean fonts, and an absence of logos. Even the primary logos of luxury brands have adapted to this minimalism.
When Heidi Slimane removed the word 'Yves' from Saint Laurent's brand packaging, it signalled the new era of diminution, with brands including Burberry, Balenciaga, and Balmain (and that's just the B's!) altering logos to adhere to this clean aesthetic.
This allowed MATCHESFASHION to distinguish themselves via an inspirational marble packaging design. Its success and recognisability have seen it incorporated into something of a secondary logo, and it features as the backdrop to its app icon.
While the logo itself reflects the prevailing retail trend, using it atop of the expressionist marble pattern gives the packaging an unmatched individuality.
The use of marble is not coincidental. It delivers a notion of luxury. And with most competitors opting for minimal designs, it remains memorable and distinctive to the consumer.
That clever packaging innovation was reinforced by another one. We recently worked with MATCHESFASHION to create a new, sustainable packaging solution that retained this iconic marbling design.
It remains distinct and recognisable. And now, working with Delta Global, the luxury packaging is entirely sustainable too, thanks to our bespoke technology, the Delta Global Removable Magnet System® 
Ted Baker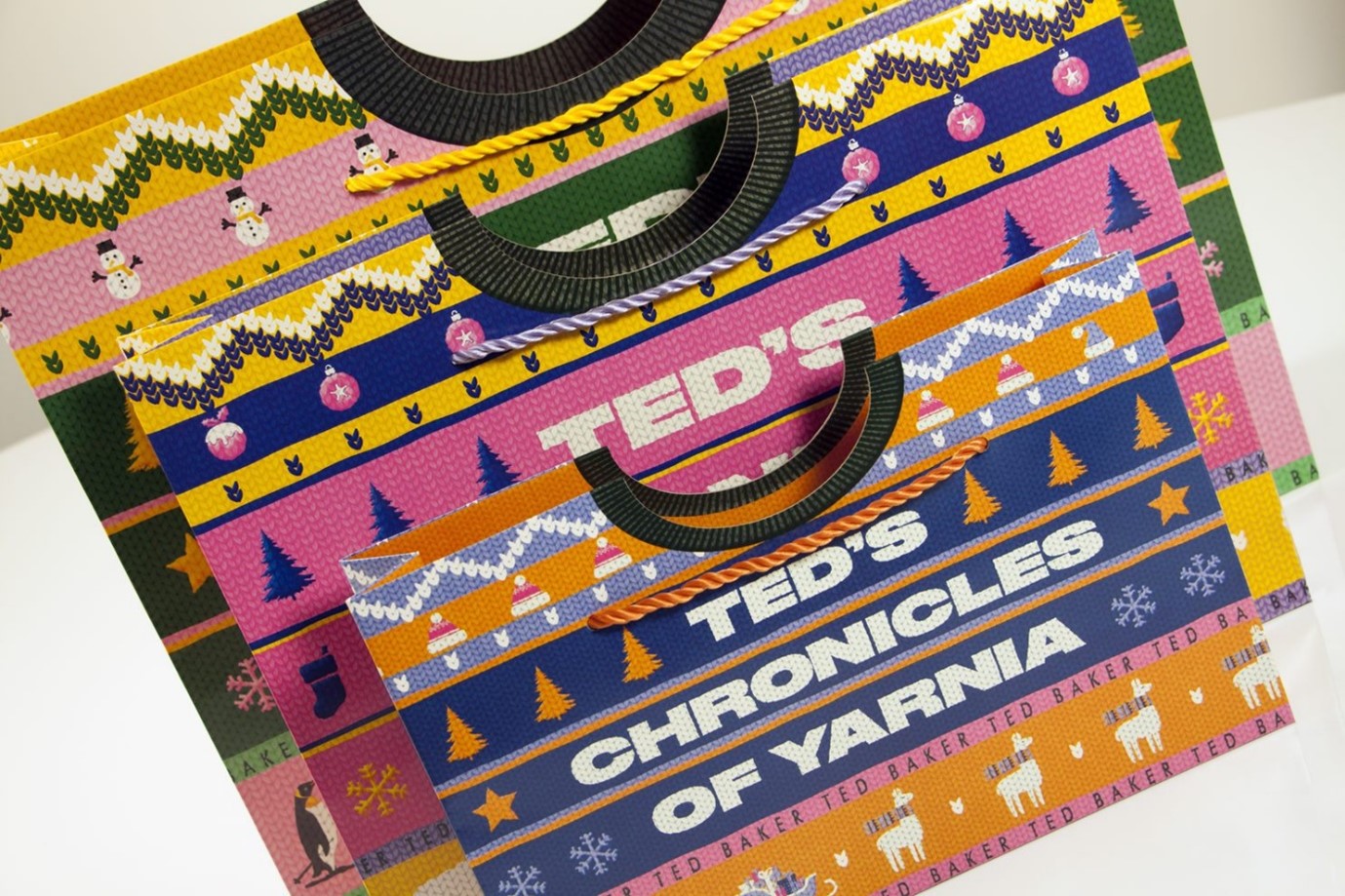 Campaign packaging provides an opportunity to be truly inventive. Ted Baker's Chronicles of Yarnia is a standout example of the creative heights to which innovative luxury packaging can ascend.
The carrier bags imaginatively transmit familiar elements of the Christmas experience: the Christmas jumper design, Christmas cracker humour in the form of a pun, and depictions of Christmas iconography rendered as if by stitching. Even the book it chooses to pun is connected to Christmas.
The entire design works because, through a selection of playful colours, the spirit of the season is replete within the brand packaging. It draws a smile and evokes a longing for the festivities and celebrations that we associate with yuletide.
We would love to see Ted Baker's Chronicles of Yarnia become a staple of Christmas high streets, in the same way certain beverages and foods are reintroduced by brands each year. Perhaps we'll add it to our Christmas list.
Tory Burch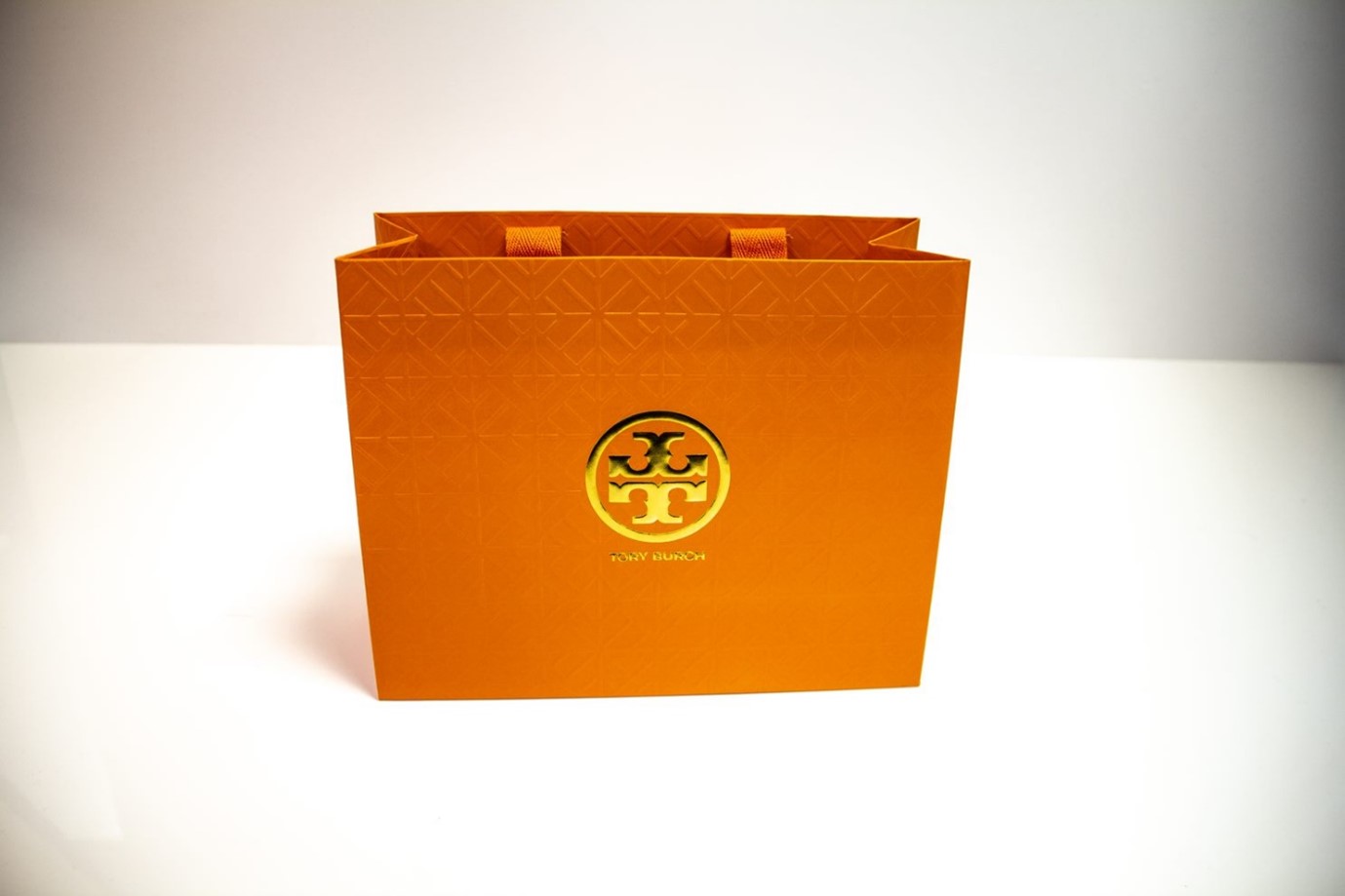 Sustainable packaging is swiftly becoming the norm, with brands eager to meet responsible business ethics and meet the demands of a new, socially engaged and environmentally aware consumer.
We've already discussed how we helped MATCHESFASHION meet those obligations. And when luxury label Tory Burch approached us to embolden their sustainability strategy, we knew, through innovative processes and design, we could create something beyond recyclability.
Development began with reusability. Working closely with Tory Burch, we ensured the packaging could be repurposed as a luxury tote. The meticulous embossing elevates what would ordinarily be a reusable bag into something luxe, contemporary, and eco-friendly.
Similarly, we utilised removable straps that allow repositioning for gift wrapping or making a bag of your own creation.
Neal's Yard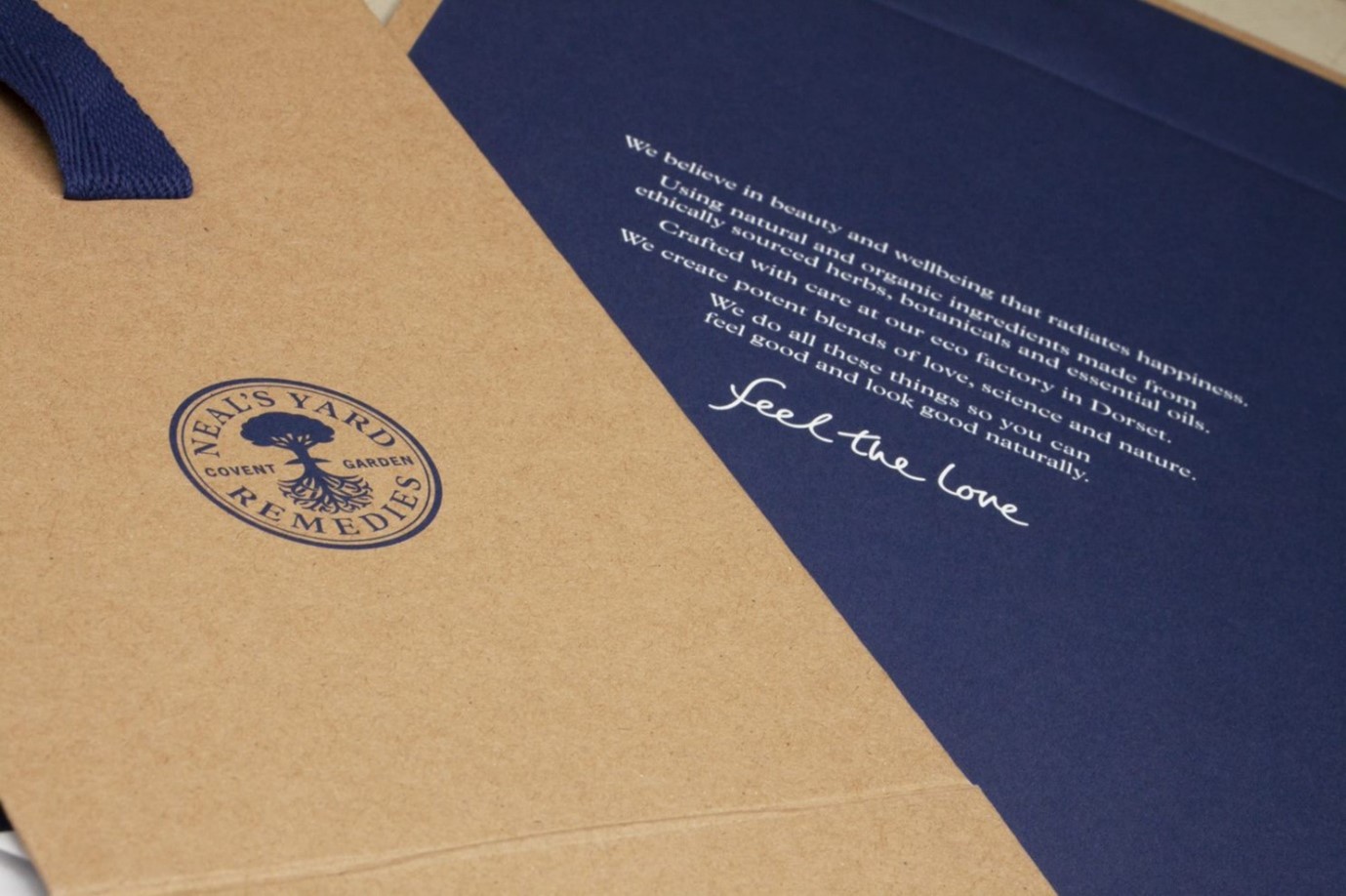 A useful consideration to help brands find creative packaging solutions is to ask: what makes your business distinctive? For Neal's Yard, the answer lay within an organic, natural approach to make-up and skincare.
Clever cosmetic packaging can be tricky, often lacking a personal touch to connect brand and buyer. Neal's Yard was able to incorporate core brand messages and connectivity with the consumer with a neat, inventive solution.
Including an in-box message within a natural and organic-looking exterior, Neal's Yard can talk, in their own brand voice, directly to the recipient.
The message emphasises care, wellbeing, and thoughtfulness, conveying its brand ethos and ensuring those values are being delivered directly to the customers, and are contained at the heart of the product itself.
And this underlines an essential component of creative packaging – when we innovate, the consumer experiences is integral to the process.
Find you innovative packaging solution
For more information on our range of innovative luxury packaging, contact the Delta Global team today.