Wednesday, 16 June 2021
The radical change in consumer behaviour have made bespoke ecommerce packaging essential. The stimulus of this change is technology-led progression and enforced behavioural change, driven by the pandemic.
Consumers now shop online in ever-larger numbers, in a scale of change that vastly exceeds previous forecasts. Some consumer reports indicate the equivalent of a five-year growth in a single year (2020).
If the ecommerce space was important for brands pre-pandemic, it is of critical importance now.
Getting your brand's online strategy correct is an opportunity to win new customers and distinguish your brand amid an increasingly competitive market.
It is the space where the longevity of your brand, and the loyalty of your customers, will be won.
This can be attained through carefully selected, bespoke packaging solutions. Here are three key ways to ensure your ecommerce packaging stands out.
Know your sales channel
Ecommerce differs from the physical retail space in one crucial way: it is ever more likely to be the first contact between your brand and the consumer.
This should distinctly inform your ecommerce packaging choices. The aim is to transmit brand persona, to replicate an instore experience via brand history, story, and ethos.
In addition, packaging must deliver the discovery and excitement usually garnered from in-store shopping. The French luxury clothing retailer 24S have created an especially charming and simple solution.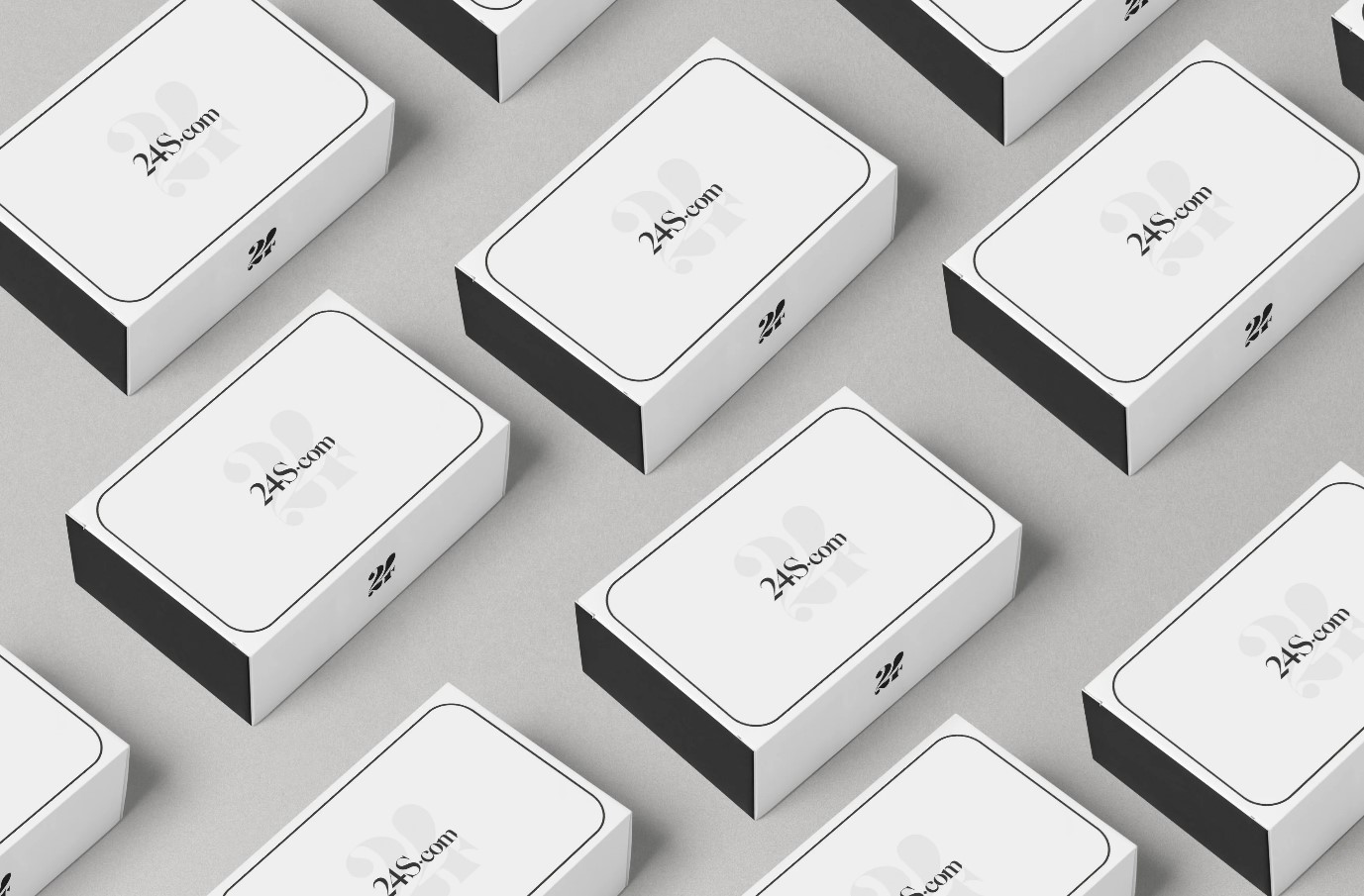 24S supply apparel from high-end fashion houses including Celine, Dior, and Balenciaga. That means its own packaging risked irrelevance, since it contains further packaging manufactured by these luxury titans.
That presented 24S with a dilemma. It understood the consumer would be eager to tear past its own packaging and quickly locate and unbox, for example, the Celine packaging and items contained within.
As an exclusively ecommerce retailer, 24S could not afford to indulge that scenario. It needed to re-create its own 'in-store' experience, communicate its own persona, and make the consumer pause, discover, and engage.
So, it created a 3D colour pop-up illustrated scene of Paris, complete with the Eiffel Tower and replete with multi-coloured flowers, foregrounded by a Breton-striped female engaged in conversation with a male friend, across the unmistakable rooftops of the French capital.
It's a bespoke packaging showstopper. And not only does it communicate brand and experience, but it potentially wins more engagement that the high-end luxury packaging within.  
Be sustainable
Modern consumers expect sustainable packing. Brands and retailers should embrace this demand, since costs are offset by consumers willing to pay more for eco-friendly packaging.
Sustainability is an especially important consideration for bespoke ecommerce packaging. Younger customers are more socially engaged and aware than previous generations, and consumer pressure on brands to remove or alter packaging or goods is not uncommon.
A coherent and committed sustainability strategy sends a direct message to the consumer, that your values are aligned to theirs.
And incorporating a sustainable ethos into your packaging can provide marketplace distinction. The possibilities of this are beautifully demonstrated by Burberry.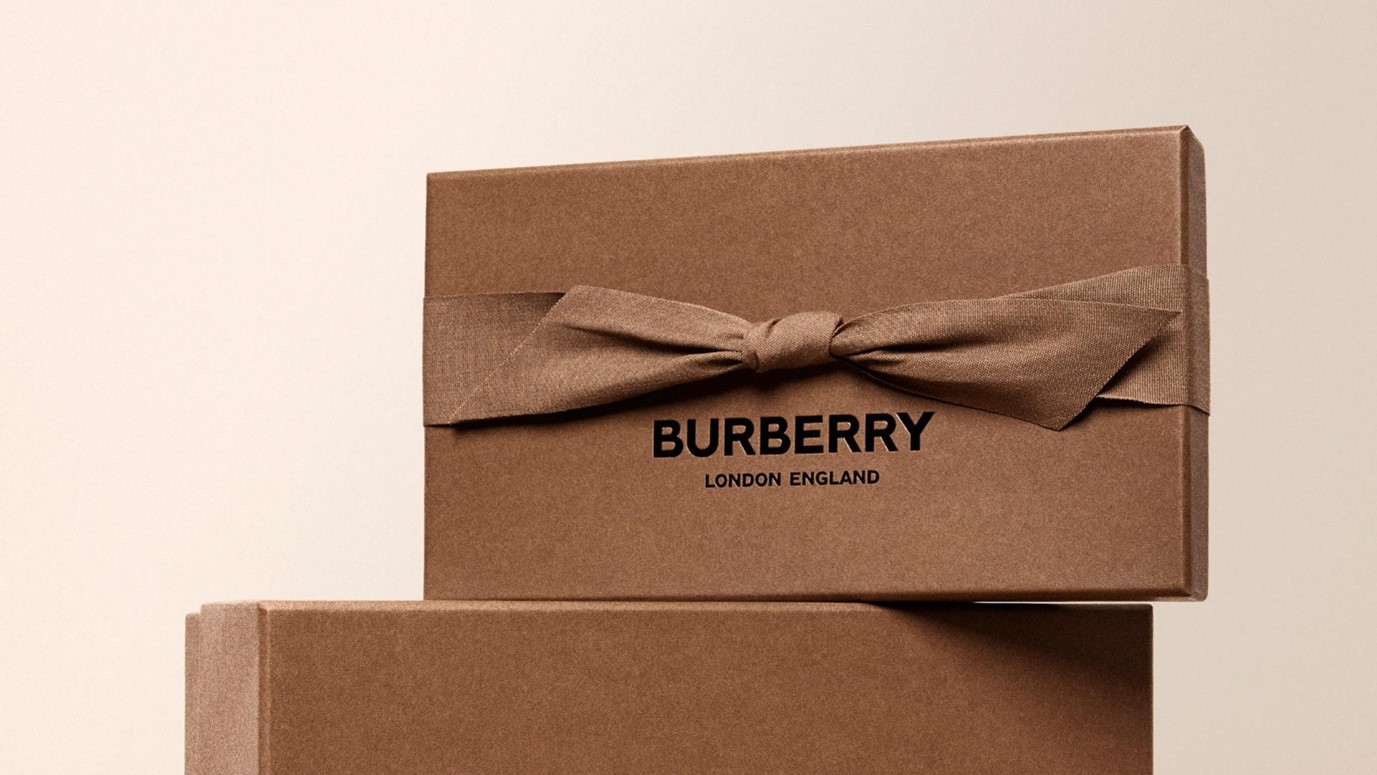 Apprehensions surrounding the clash of product and sustainable ecommerce packaging are understandable. You may question if your type of product can authentically be housed in distinctly eco-friendly boxing.
As Burberry prove, with the correct solution, there are no limitations. Instinctively, you my recoil at the idea of a luxury heritage brand like Burberry creating bespoke packaging crafted from recycled coffee cups.
You might even dismiss the notion of Burberry rendering these coffee cups to imitate generic cardboard boxing. But this is precisely what they did, with astounding results.
Burberry managed to create impressively sustainable boxes, without compromise to brand identity. The inclusion of the cardboard-coloured gifting bow, allied with the undecorated exterior, conveys these ideals concisely. It is the archetype of aligning product, sustainability, branding and consumer expectations.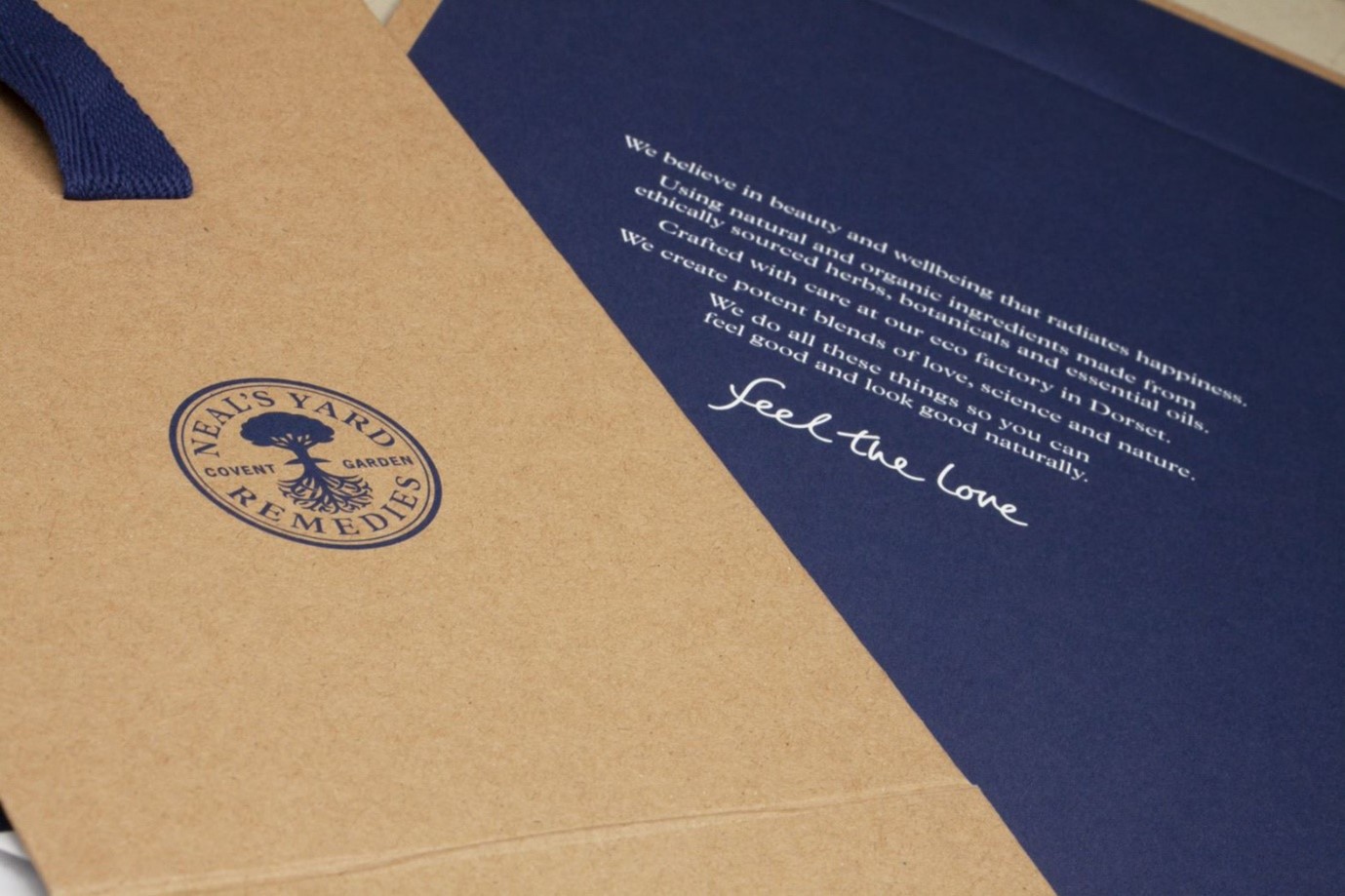 It's sometimes wise to remember your brand values and reiterate them through packaging. This can lead to some exciting innovations than can underline brand ethos and find a niche with engaged consumers.
Two examples are provided by recent Delta Global clients. The first, Neal's Yard, is a cosmetics brand with an organic, natural approach to skincare.
This gave Neal's Yard a distinct brand value. We decided to reaffirm that value within its ecommerce packaging by including in-box messaging.
Including this type of in-box messaging within a natural and organic-looking exterior, Neal's Yard can talk, in its own brand voice, directly to the recipient.  
Sat inside the organic-looking exterior, the message insert addresses the recipient directly, outlining key message in an affable tone.
Drawing from its core values of wellbeing and self-care, the message highlights precisely what values are delivered to the consumer through its lovingly created and selected products.
With MATCHESFASHION, a luxury ecommerce fashion retailer, we utilised its pre-existing commitment to sustainability. Using our bespoke technology, the Delta Removable Magnet System®, we were able produce a new, completely recyclable packaging solution.
This type of technical innovation is indicative of future trends. Connected smart packaging will connect consumers to content, styling advice, and augmented reality, in increasing number.
In the meantime, creative packaging gives brands and retailers the optimum chance to prosper in the now integral ecommerce marketplace.
Find your bespoke packaging solution
For more information on our range of bespoke packaging solutions, contact the Delta Global team today.