Thursday, 15 April 2021
Before Covid-19 took over the news, climate change was a dominant headline. Although the former is still posing a significant threat to our lives right now, the latter is set to continue causing devastating damage into the future, unless immediate action is taken.
Currently, fashion and beauty fall into the disposable goods category. This is because many consumers buy a product, wear it once, then simply throw it away in the name of the latest Instagram trends.
And because of this, combined with fast fashion and beauty fads taking over, brands are feeding these consumer habits with even more collections and constant sales, and they're showing no signs of slowing down.
Covid-19 was positive for climate change
Amongst all the chaos caused by the Coronavirus pandemic, it actually had some positive impacts on climate change. With the fashion and beauty industries pledging to cut down on collections and develop more streamlined processes, including production and store delivery, they could meet consumer demands while positively contributing to the environment.
Naturally, brands are conscious of the wider impact of their products and supply chains, but often, overlook the effects of their packaging, even though this is one of the most important factors to consider when it comes to sustainability.
Brands are now aware of the negatives associated with single-use plastic, with brands still using it within their packaging often being condemned by the public and the media. On the other hand, in recent news, Germany announced that they would be banning all single-use plastic by 2021, which is a huge step in the right direction, and we can only hope that other countries will follow suit.
Non-plastic solutions have soared in popularity, quickly becoming a trend in several industries. And, as we see more brands utilising these innovative packaging solutions and seeking eco-friendly alternatives to plastic, sustainable credentials are being more strongly communicated to consumers, helping to set these brands apart in consumers' minds.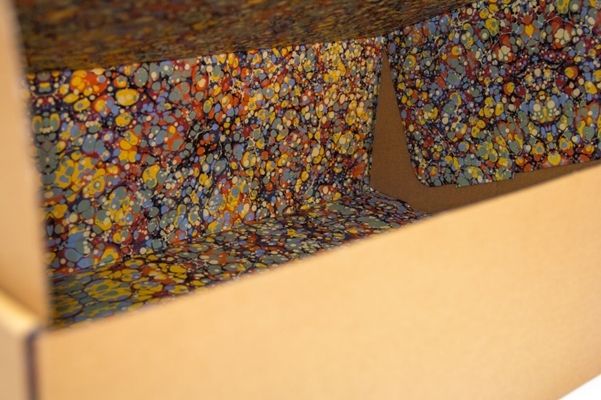 Communication is key
There is a need for increased communication between brands and packaging providers to rectify this issue, especially as consumers are becoming more aware of it. Recent events have indicated that this is happening due to the greater attention that is being paid to a brand's effort to do more social good.
Something that brands can do is obtain credentials, such as accreditations and stamps of approval, including FSC and the Positive Luxury butterfly. These credentials are crucial in communicating the brands' ongoing efforts to the environment and reassuring consumers that their packaging is, in fact, environmentally friendly.
This should be considered at the beginning of a brand's strategy in a bid to reduce the carbon footprint of their packaging whilst instilling a feeling of trust and confidence in consumers, which, all in all, reflects positively on a brand's reputation and revenue.
The process of achieving these badges requires investment, innovation, and an ongoing commitment to making positive changes. For example, all elements of a brand's packaging should be considered, including exterior shells, inserts, labels and order information notes and documents. This is particularly the case as online shopping becomes more prominent.
A reduction in packaging is needed
Alongside sourcing more sustainable solutions and improving communication, cutting down on packaging is an incredible yet simple solution that all brands can adhere to. Not only does this reduce production costs, but it also limits the amount of waste, ultimately reducing the carbon footprint of both businesses and consumers.
If this is communicated correctly, it can be used to target a wider range of customers who are accustomed to a minimalist lifestyle under the lockdown restrictions.
However, there is still some necessary packaging that must remain. In this instance, it's all about maximising its use and extending its lifecycle by encouraging a second life. This can come from effective communication detailing how it can be reused or recycled.
Reusable packaging is the future
We worked with MatchesFashion to develop an iconic product packaging range, consisting of marble effect boxes, which are now considered to be some of the most eco-friendly boxes in the luxury fashion industry.
Constructed from high-quality materials, the boxes are designed to be both durable and sturdy, thus providing a consumer with product packaging that can be reused multiple times and for a variety of uses.
Essentially, the MatchesFashion boxes go above and beyond their initial purpose, and instead, have become part of the product that customers are paying for.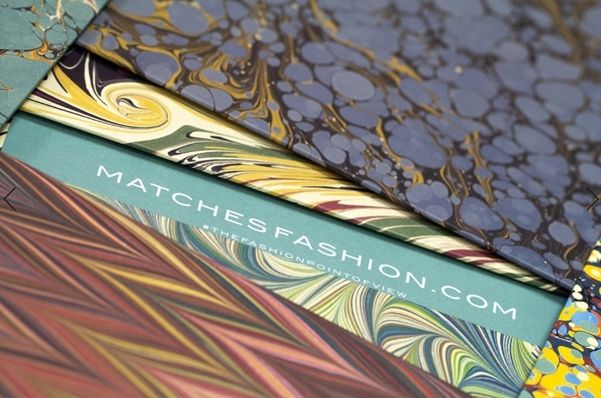 Brands such as Lush and MAC have also found success by incentivising people to recycle with their "bring back" schemes, which encourages customers to bring back their empty containers to the store in return for free products, refills, and discounts on their next purchase.  
Not only do these incentives reduce the negative environmental impacts of product waste, but they also encourage repeat business from customers as they're always returning to the store. As a result, brands can expect to see their brand loyalty increase. This is a perfect example of how valuable green initiatives can be from a commercial perspective.
In addition to the fashion and beauty industries, Coca-Cola has been the first major brand in their sector to make their bottles out of 100% recycled plastic in the Swedish market. The campaign, which has seen the brand swap out its iconic label for one that spreads the message of the importance of recycling, aims to both encourage and educate customers about a circular economy.
As the number of brands upping their efforts in communicating their eco-credentials increases, it will call for greater innovation and creativity. Ultimately, green packaging is right on track to become the new normal, with how brands communicate the message being the factor that sets them apart from the competition.
For more information on how you can communicate eco-credentials with your packaging, get in touch with us about our sustainable solutions.