Thursday, 16 December 2021
Net-a-Porter is a true e-commerce pioneer. Launched from a flat in Chelsea in 2003, it is now the exemplar for online luxury fashion retailers worldwide. In 2020, it was among the 50 highest e-commerce fashion outlets on the planet. Since its inception, Net-a-Porter's opulent black packaging and sleek white wording have been fundamental to its branding.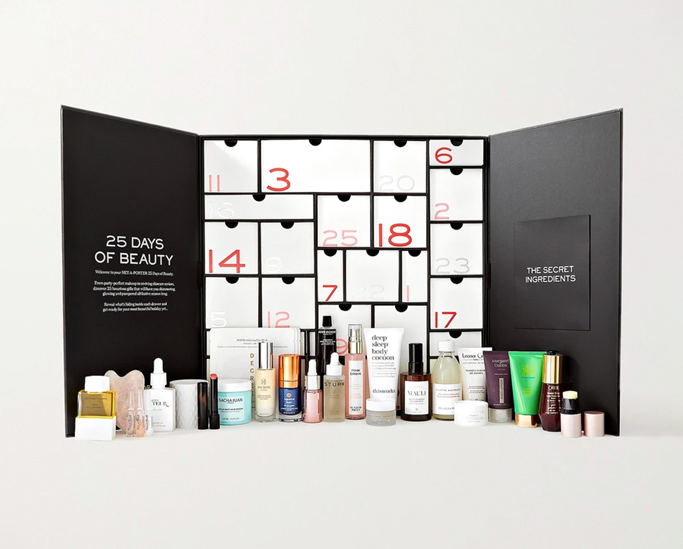 The Brief
Delta Global helped Net-a-Porter create its 25 Days of Beauty Advent Calendar for Christmas 2021. The calendar was to contain luxury skincare products curated by a specialist team of beauty experts.
Within each concealed drawer would sit a full or mini-size version of a best-selling beauty product. Items were to be selected from leading brands including Charlotte Tilbury and Victoria Beckham Beauty. And, to reinforce the brand's commitment to sustainability, the packaging solution had to meet the highest standards of sustainability.
The packaging had to act as a powerful communication tool for the brand's core message, ensuring the production reflected Net-a-Porter's adherence to quality, individuality, and recyclability. It had to provide the 'experience' element of the purchasing process, and by offering something exclusive to Christmas shoppers, it had to be unique enough to differentiate the product in a highly competitive seasonal market.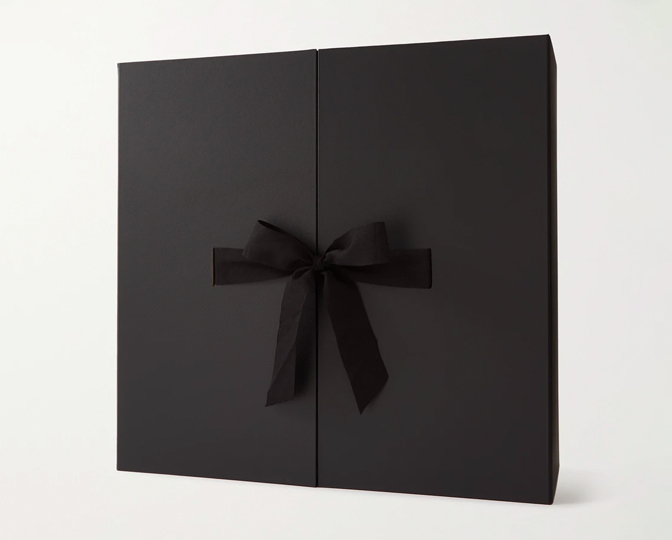 The Solution
The result is sleek and sustainable calendar packaging. It perfectly aligns with Net-a-Porter's ethos and customer expectations, optimising the memorability of the unboxing experience. To achieve this, an entirely black and ribboned exterior maximises the moment the eye and white interior meet.
Delta Global's role in manufacturing these calendars remains part of its dedication to providing packaging that enhances the unboxing experience. By providing Net-a-Porter with a unique and seasonal gift, consisting of best-selling luxury skincare and manufactured to the highest sustainable standards, the needs and expectations of the brand's customer base is matched and exceeded.
Find your luxury packaging solution 

 
For more information on Delta Global and our services get in touch by visiting our contact or call us on 0116 284 7171.