Tuesday, 2 March 2021
The HEAT box is the first of its kind, providing men and women with a monthly subscription box filled with a selection of mystery high-end fashion items.
Subscription boxes have soared in popularity in recent months, providing consumers with a new and exciting way to shop. However, businesses who supply these boxes are conscious of their environmental impact since they are sending out boxes consistently every month, which results in a large amount of waste.
The packaging brief from HEAT to Delta Global
HEAT came to Delta Global for help with developing an innovative, eco-friendly packaging solution that aims to eliminate the use of plastic lamination and introduces the use of compostable materials. However, the team behind the HEAT mystery box wanted to take their sustainability efforts one step further with just four weeks to complete the project.
HEAT was keen to develop a fully recyclable, luxury box that took advantage of our innovative Delta removable magnet system®. While many luxury boxes use recyclable materials, they feature magnetic closure systems which restrict the recyclability when they come to the end of their lives.
In addition to this, the HEAT team also wanted to use FSC accredited materials so once the magnet was easily removed, the boxes could be completely deconstructed and fully recycled.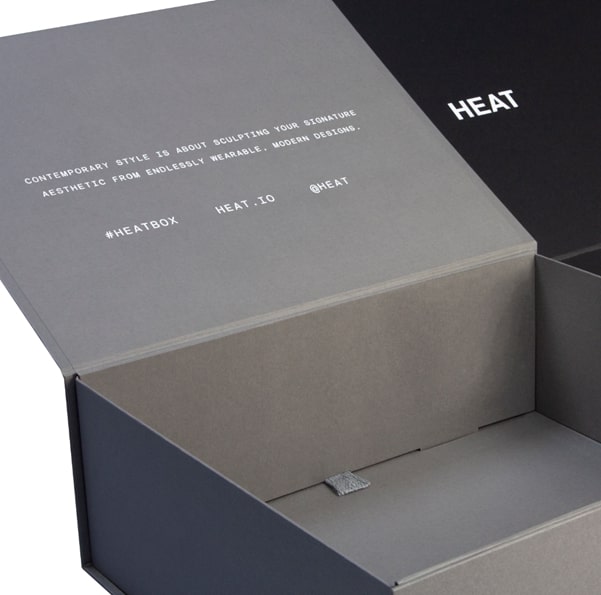 The packaging solution from Delta Global
Delta Global supported the HEAT mystery box brand by creating custom-designed luxury boxes that elevates its luxury proposition and assists with the wider company brand. Since the boxes themselves play a huge part in HEAT's luxury offering, they were created to a very high-quality standard.
With sustainability and innovation taking centre stage, we created boxes that were simplistic yet sturdy in design, encouraging a second life through reuse and repurposing.
The magnet can be removed using perforation points built into the box. This allows the customer to remove the magnet quickly and easily should they want to recycle the box. Alternatively, they can choose to keep everything intact to make further use of the box.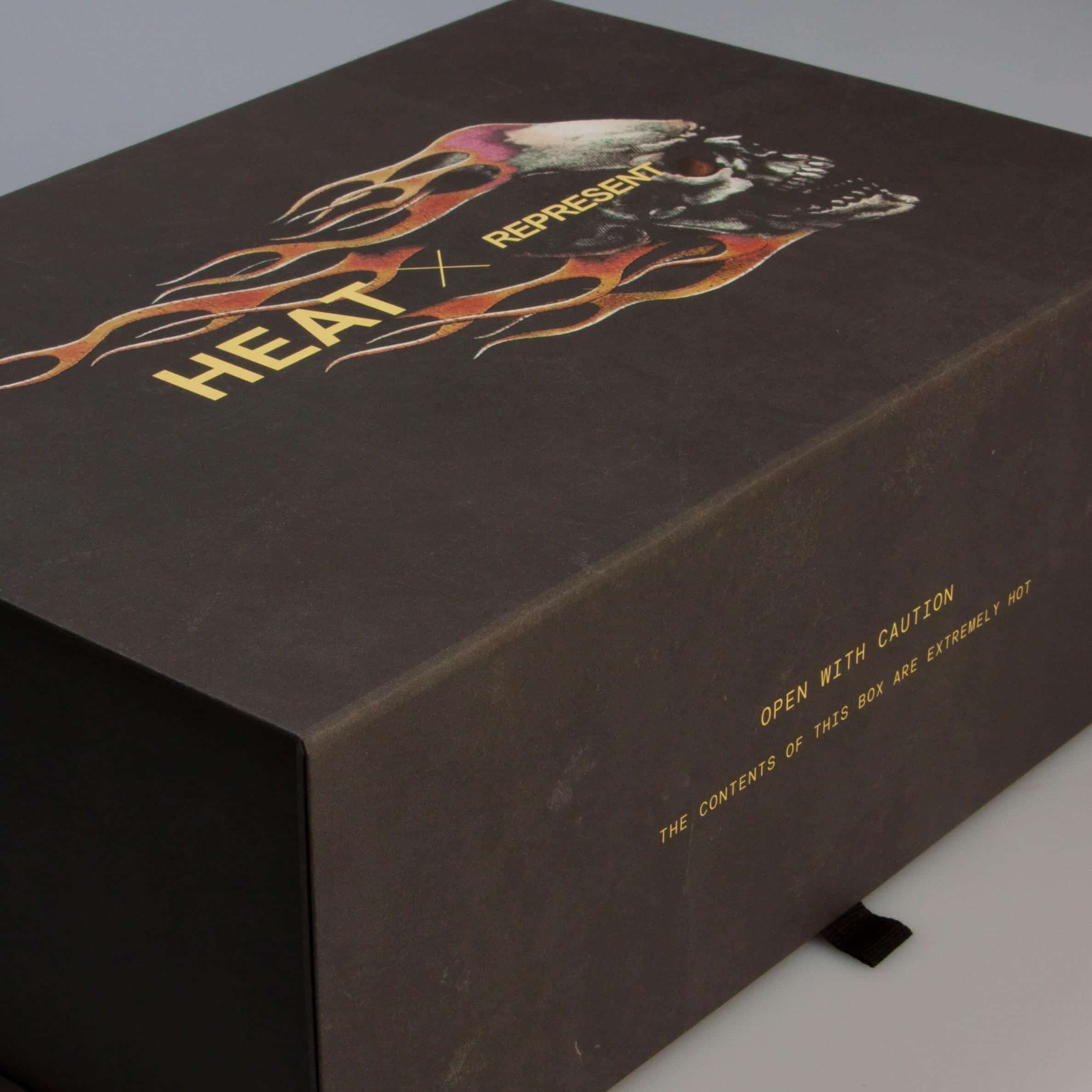 The results
The HEAT box can now be completely recycled without compromising on quality and luxury.
The boxes are now 50% faster to make up due to the innovative and streamlined 7 PCS construction method.
HEAT is now able to benefit from more business efficiency.
For more information on our range of innovative packaging solutions, contact a member of our team today. We are proud to have the ability to work with businesses in varying industries to help their packaging dreams come to life.