Friday, 17 January 2020
We are excited to announce that we have partnered with global sustainability platform Positive Luxury and will be presenting the Positive Environmental Impact of the Year Category. This will take place at the Positive Luxury Awards in London on 25th February 2020. 
The awards are open globally to all luxury brands and celebrate sustainability and innovation within the luxury industry. The winners will be recognised as champions that are working towards influencing positive change in the business sector and the world.
We are proud to be presenting The Positive Environmental Impact of the Year award which acknowledges the brand that has demonstrated outstanding results in positive environmental impact. The applicants will have to demonstrate how they have improved their environmental performance within their own operations, supply chain and logistical operations in the past year. The judges will be looking at initiatives such as waste, water and CO2 management, biodiversity protection and alternatives to animal testing. Brands that have an inspiring vision and show commitment to building sustainably on their success will have an added advantage.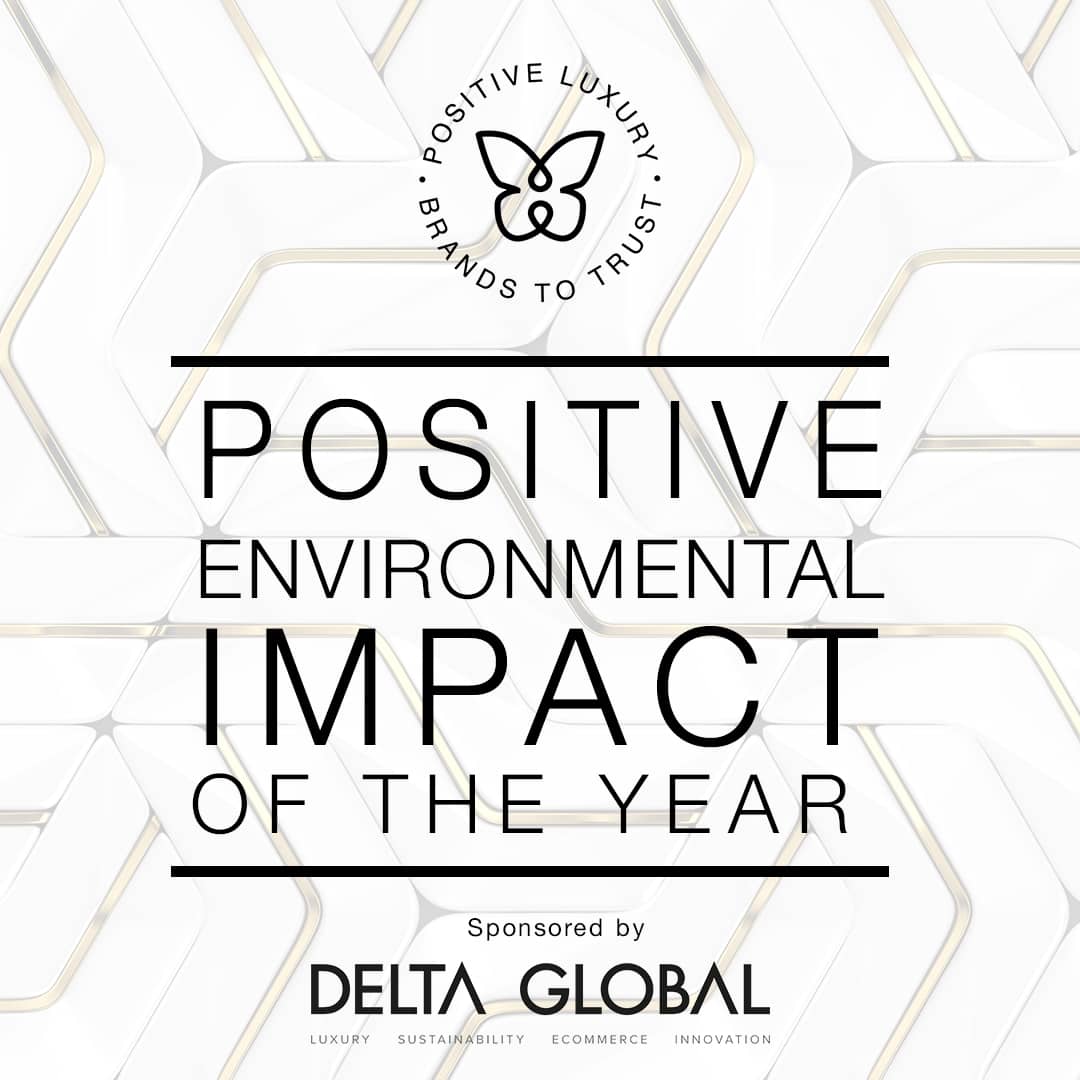 Diana Verde Nieto, Co-Founder and CEO of Positive Luxury states: "Delta Global has made social responsibility a crucial part of their business philosophy, which means they are the perfect partner for Positive Luxury. With their inventive and sustainable approach to premium packaging trusted by some of the most respected brands in the industry, we are proud to have them support the Innovation of the Year category at the 2020 Positive Luxury Awards."
Delta Global CEO says: "We are thrilled to be sponsoring the Environmental Impact of the Year Award and are excited to see the newest initiatives from other brands across the luxury sector.
"As a company who pride ourselves on our forward-thinking methods and materials, we permanently challenge ourselves in creating the most interesting re-usable designs that will want to remain in the homes and hands of the end-consumer for longer."
The judging panel consists of 12 global business leaders including:
American-British model and activist, Arizona Muse

United Nations officer, Simone Cipriani, author of The New Green Consumer Guide

Julia Hailes, business writer and advisor

John Elkington, author and Member of The British Fashion Council's Advisory Board

Frances Corner, model, actress and activist

Amber Valetta, Dean of Fashion at Parsons School of Design

Burak Cakmak, communications consultant and writer

Emma Young, journalist and author

Isabelle Lefort, Managing Director at the Business for Social Responsibility

Elisa Niemtzow, and Co-founder of Imagine

Chair of the International Chamber of Commerce, Paul Polman.
Positive Luxury is an award-winning sustainability platform that connects luxury brands and people who care about the future through the unique Butterfly Mark. This Butterfly Mark is awarded to brands from across fashion, beauty, homewares, accessories, drinks and travel industries for their measurable impact and commitment to sustainability, which is assessed every two years. It promotes transparency and enables consumers to make informed purchasing decisions. 
To find out more about the awards please visit the Positive Luxury website.