Thursday, 18 August 2022
We all know that the way in which consumers shop is evolving – an increase in online shopping, demand for sustainability, and the desire to source luxury, pre-loved items for a fraction of the cost, especially within the millennial generation. 
And with these changes comes the art of reselling luxury goods. 
Whether this is designer clothing, handbags, jewellery and watches, the luxury resale market is booming – in fact, it is predicted to be valued as much as £67bn by 2025, clearly showing that second-hand marketplaces are a lucrative and successful avenue for brands operating within the luxury sector. 
To determine whether reselling branded goods is for you, we have discussed the evolving market of reselling luxury goods below.  
If you want to find out more about luxury selling techniques, read our blog on how you can increase the value of reselling luxury goods.  
The history of the second-hand market 
Timeless, classic designs, such as the iconic little black dress, never go out of style. 
If anything, these high-end, vintage pieces only get better with age, prompting collectors of vintage luxury to seek ways to get their hands on these items. 
With this desire to obtain pre-loved luxury items, the second-hand market saw impressive growth – in 2019, it expanded 21 times faster than conventional apparel commerce did.  
The likes of Depop and Vinted are both recognised as brands to open this market, providing easy to use, accessible, and convenient applications for the purchasing and reselling of luxury goods from independent sellers.  
Gen Z, also known as the sustainable generation, and avid users of such applications, can be recognised as leaders in the luxury resale market. 
Combining their interest in the luxury market with their dedication to protecting the environment, they are actively finding sustainable ways to source second-hand luxury items. Not only to remove the often negative connotations of the luxury market, but as a way to open up more opportunities for their generation, and the others that come after it, for luxury shopping experiences.  
What brands are leading the way for the reselling of branded goods? 
Many brands have already recognised the potential successes associated with the luxury resale market, quickly gaining interest from a highly targeted and loyal audience base, resulting in the increase in profitability.  
For example, Vestiaire Collective, a recognised brand that is dedicated to the resale of branded goods, has recently acquired Tradesy, a US pioneer in the luxury fashion resale market. This acquisition strengthens Vestiaire Collective's position within the market, and further enhances its ability to reach its target audience. 
Additionally, online and brick-and-mortar marketplace and provider of luxury lifestyle products TheRealReal is another iconic brand that is leading the way for the luxury resale market. The firm has been recognised by Forbes as the one that "lit the fuse" for the positive evolvement of the luxury resale market.  
In the Asian resale market, HULA, a sustainable fashion community, and Retykle, a children's resale marketplace, are also joining the circular fashion movement and providing high quality luxury sale platforms for the Asian community and around the world.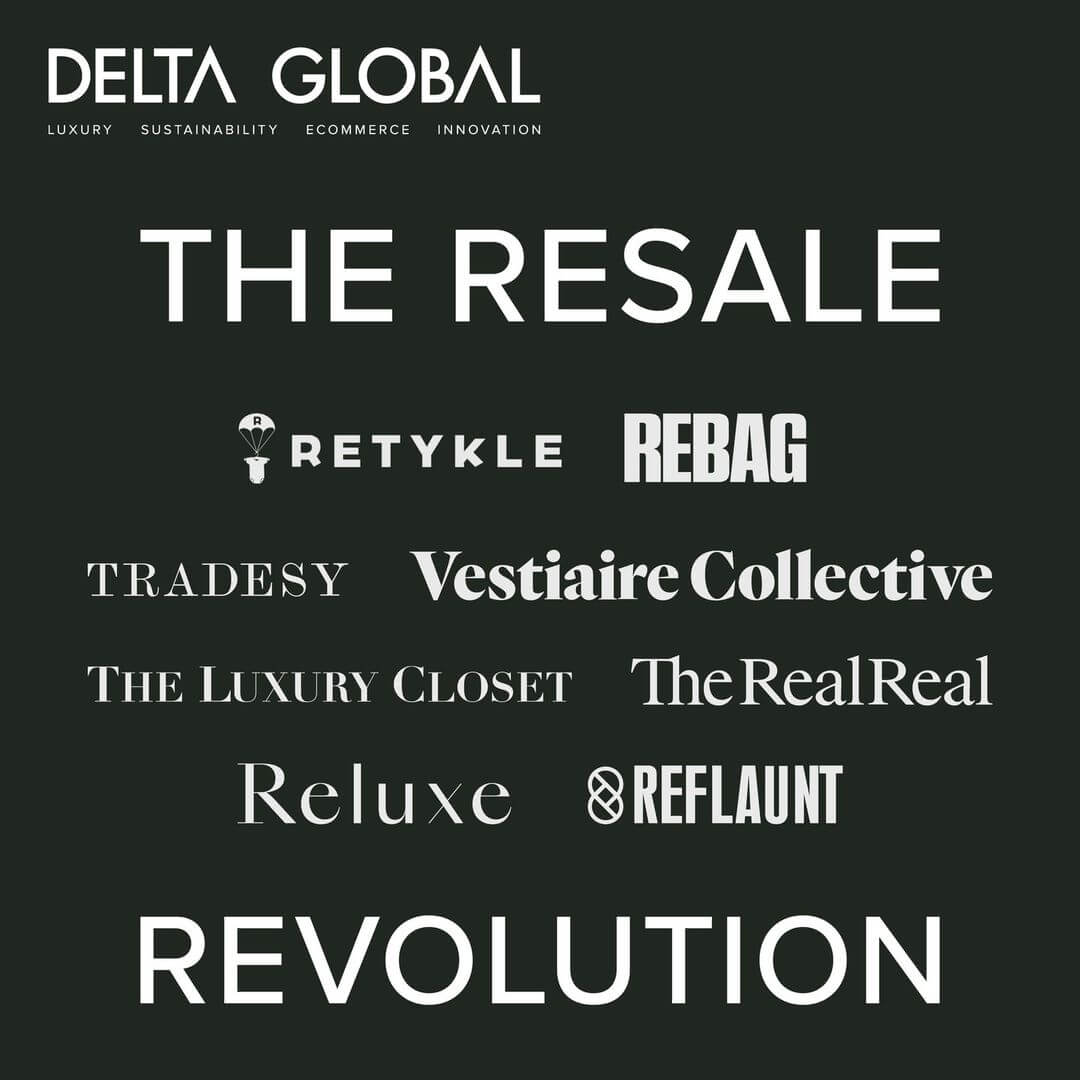 Is it legal to resell luxury goods? 
There is a misconception surrounding reselling branded goods, with many people and consumers believing it's a "grey area", causing them to feel somewhat sceptical about potential purchases.  
However, it is perfectly legal to buy and resell luxury branded goods, providing they are genuine and authentic, and have been acquired as a legitimate purchase with no alterations to the trademarks. 
It's also important to ensure the products are not damaged in any way, and that you are providing customers with luxury products, at an often reduced price, with no compromise to the quality and integrity of the product itself.  
Selling luxury brands online 
With the shift to online shopping and the decline in high-street popularity becoming more apparent, especially after the pandemic, it's no surprise that brands are now looking for ways to capitalise on the immense online market for selling luxury online. 
When following the avenue of online resale of luxury goods, it's important that brands present themselves as both luxurious, reputable, and trustworthy – consumers are becoming far more conscious of where they spend their money online. 
To show a user that their trust is valued and their business is appreciated, luxury ecommerce packaging should be considered. This can not only reassure consumers that their purchases are legitimate, but it also provides them with an unforgettable unboxing experience that may well prompt repeat business.  
Reselling branded goods with luxury packaging 
As the demand for luxury vintage items continues to soar, combined with the ever-rising number of online shoppers, brands interested in capitalising on this consumer trend must turn to their packaging solutions to provide a fully comprehensive luxury experience. 
To find out more about how you can develop luxury, sustainable and innovative packaging solutions for the resale of your luxury branded goods, please get in touch with the team at Delta Global today.