Wednesday, 22 December 2021
Livestream shopping is the next big retail trend that luxury brands will need to contend with. To the uninformed, its namesake may evoke memories of teleshopping programs. Livestream shopping, however, has much more momentum than the daytime shopping ads on QVC.
Ecommerce has been a lifeline for retailers in recent times; the pandemic drove online retail sales to an all-time high. Though generally regarded as a saving grace, online retail is not without its limitations. 91% of consumers, for example, say they miss the person-to-person experience of shopping in brick-and-mortar stores.
Livestream shopping could well be the answer when it comes to bridging the gap between online and physical retail stores. It provides interpersonal interaction between consumer and host, all the while offering the favoured, pandemic-proof convenience of online shopping.
In this blog, we'll explain how livestream shopping works, how it can benefit your brand, and how you can go about implementing it – keep reading to find out more.
What is livestream shopping?
Livestream shopping combines live video content with two-way communication, thereby offering viewers the ability to buy featured products in a totally integrated and highly convenient way. It bears a lot of similarity to the teleshopping format we're used to, but the communication between host and consumer happens in real-time, often with integrated ecommerce modules to encourage higher conversion rates.
The livestream marketing strategy originated in China with ecommerce giants Alibaba. The company launched their livestream marketplace Taobao Live in 2016, revolutionising the Chinese retail industry. Now, livestream shopping accounts for over 20% of ecommerce purchases made in China, and the industry has nearly tripled in value year on year, worth $170 billion in 2020, up from $66 billion in 2019.
Livestream shopping has not been limited just to China, though; it's now making its way to Western countries, and is quickly rising in prominence. In the US, for example, the livestream shopping market was worth $6 billion in 2020, and is predicted to be worth $25 billion by 2023.
Figures like this cannot be ignored: livestream shopping is rising to prominence at break-neck speed, and it shows no signs of slowing. Luxury brands who are yet to jump on the bandwagon are missing out on a largely untapped revenue stream with incredibly high-value. Need more convincing? Let's take a look at a handful of the benefits offered by livestream shopping.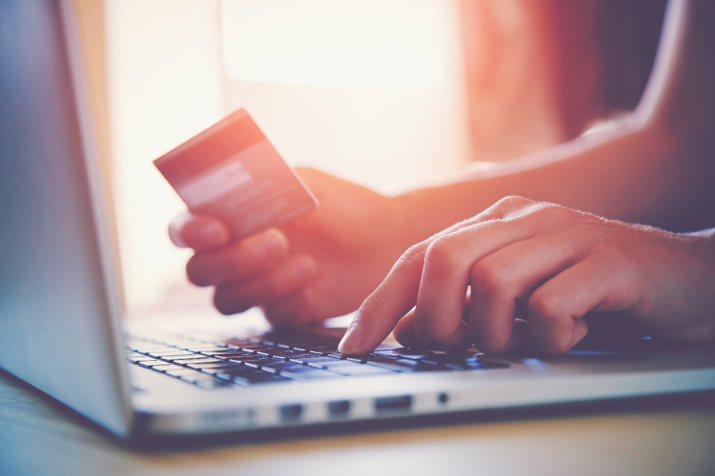 How Livestream Shopping Can Benefit Luxury Brands
As mentioned previously, consumers are missing brick-and-mortar shops. The pandemic has altered all aspects of our day-to-day lives, and though ecommerce is now more prominent than ever, people are reporting a widespread longing for the interactive experience offered in physical shops.
Livestream shopping offers consumers the best of both worlds, combining the convenience of online shopping with the personal interaction offered by retail workers. This personal interaction is an integral part of the luxury shopping experience, and livestream shopping offers luxury brands a chance to safeguard the personalised experience they offer while keeping their business pandemic-proof.
Exceptional one-to-one service is not experienced when consumers add items to their virtual basket, but livestreaming services can replicate the work of store assistants and product experts via a remote connection. Some luxury brands have already implemented livestream marketing into their business models. Take Gucci, for example, who launched Gucci Live in 2020. Gucci Live aimed to replicate the experience of shopping at an in-person luxury store. A product expert and advisor, dressed in a suit, bow tie and red gloves, leads viewers round a replica Gucci store and talks them through products available for purchase, recreating the one-to-one experience that defines luxury shopping.
Moda Operandi, another luxury fashion retailer, has launched Moda Live. Their premiere live stream went a step further than Gucci's model, offering viewers an integrated shopping experience where they could purchase the products they were shown in real-time Moreover, the host of the debut livestream was the designer of the collection being advertised, offering potential consumers greater connection and understanding of the products, and thereby surpassing the experience typically offered in-store.
Not only does livestream shopping replicate or, in some cases, improve upon the personal experience offered by in-person luxury shopping, but it can also drive up revenue. Live commerce telescopes a consumer's journey from awareness to purchase, meaning that buying a product becomes ultra-convenient and conversion rates are higher.
Typically, ecommerce conversion rates are relatively low, hovering between roughly 1% and 5% depending on various contributing factors (sector, product and user experience, to name a few). Livestream shopping has seen companies reporting conversion rates approaching 30%, which is roughly on par with conversion rates seen in in-store shopping.
Done well, live commerce can increase a brand's appeal, pulling in additional web traffic. Livestream shopping can attract new customers, particularly young people keen on innovative shopping formats and experiences.
Livestream shopping replicates the personalised, two-way communication that sets luxury retail apart from lower-end competitors, while improving conversion rates and attracting new prospective customers. All-in-all, it seems a hugely worthwhile venture to implement live commerce into your existing business model.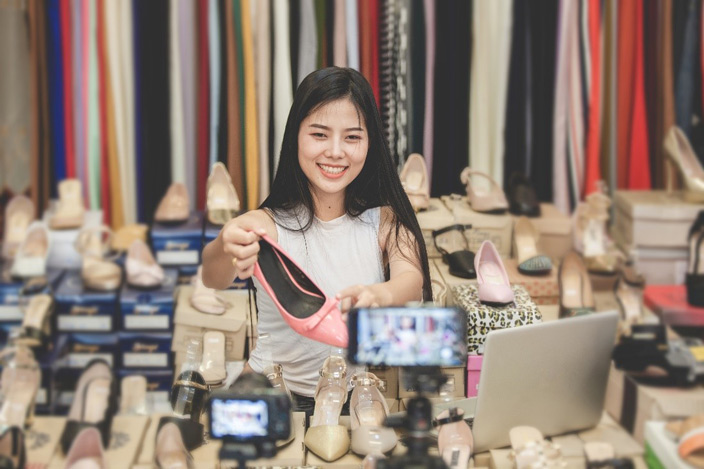 How do you implement live commerce in your business?
Though livestream shopping is a relatively new marketing channel, best practices have already begun to emerge. Livestreaming can be as simple as taking out your mobile phone, but some forethought and planning is sure to improve potential success.
For example, you'll need to choose a platform to host your livestream marketing. If you have a particularly engaged audience on one social media app, you may want to make use of this platform as it'll be native to your following: think Facebook, Instagram, YouTube or TikTok, all of which have livestreaming capabilities. If your brand has multichannel reach, however, you may want to employ the use of a third-party streaming service, such as Zoom.
The form your livestream takes must also be carefully considered. The rise of unboxing videos tells us that these videos have the capacity to drive engagement and purchasing. If the nature of a product warrants it, a live demonstration could prove easily useful, as it would replicate the role of a luxury expert.
Whichever approach brands take, it is important that brands think to the future and begin implementing live commerce strategies. The astronomical success of this form in China will soon sweep the rest of the globe, and luxury brands must take action soon to stay ahead of the curve.
Find your sustainable packaging solution
For more information on e-commerce packaging solutions, contact the Delta Global team today.