Wednesday, 22 December 2021
Sustainable packaging and fashion are two subjects that, in the current climate, brands and retailers must continually contend with. The question of when and whether to switch to sustainable packaging is seemingly forever pertinent. Given that the news cycle delivers a steady stream of sustainability stories, the issue persists, like a recurring dream, in the minds of fashion and retail personnel.
There are sound business and ethical reasons for this, of course. No business wants their plastic-laden cardboard boxes contributing to a decaying planet, and every business wants to optimise revenue. Sustainable fashion packaging can align both. Why, then, do many brands and retailers seem reluctant to adopt this profitable and planet-friendly pursuit?
In the context of fashion, the reasoning is threefold: Firstly, luxury and higher-end brands fear that, in order to become sustainable, something must give way. This may be a certain material, a profit margin or a compromise to the USP deployed by many fashion brands – luxury.
Start-ups and smaller brands are sometimes reluctant to switch to sustainable fashion packaging for fear of increased short-term spending, even if long-term profits may increase. And many brands believe that, because they have adjusted clothing lines to become more sustainable, their packaging gets something of a free pass. But, as exemplified by Sustainably Chic, the discourse and the scrutiny around sustainability has amplified.
Carbon footprint
The amplification of this scrutiny can be explained in a single phrase - 'carbon footprint'. Governments, retailers and consumers alike want to reduce it.
Last year, McKinsey collated the examples of existing and proposed packaging regulations implemented by governments in six of the biggest economic regions.
Each region has at least one law-driven directive, with more that are pending – and this was before Cop26, where 151 countries submitted NDCs (nationally determined contributions) specific to packaging. And in the UK, regulations like the Producer Responsibilities Obligation are likely to be tightened further in the future.
The ethical responsibilities are defined by these laws, regulations and legislations. The market imperatives, on the other hand, are defined by consumer attitudes and expectations.
Several comprehensive consumer behaviour reports reveal why switching to sustainable packaging is hugely advantageous: 61% of consumers in the USA and the UK say they'd switch to brands that have eco-friendly packaging. More than 75% of consumers are willing to pay more for products with sustainable packaging - and 85% of global consumers have already shifted to the purchase of greener products.
Supply Chain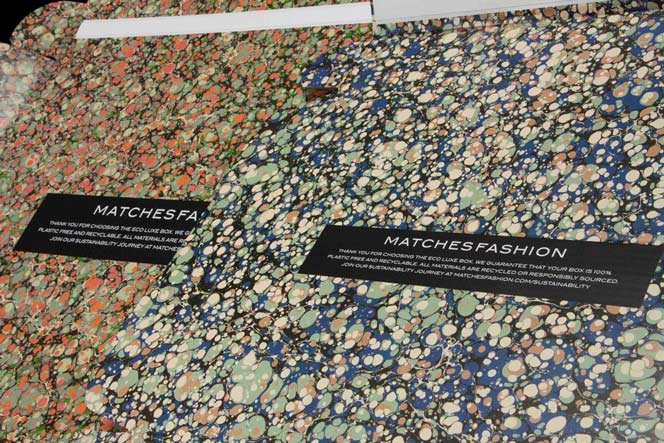 The market is heading unrelentingly in the direction of sustainability. But fashion brands must not underestimate the savvy of the consumer and the authentic concern with minimising carbon footprints. Token gestures will not convince – we have seen several brands suffer when messaging doesn't match commitment.
In the medium-to-long term, fashion brands should prepare to implement sustainable supply chains. In the same way that focus has grown from sustainable products to sustainable packaging, brands should expect consumer scrutiny and government legislation to switch to supply chains. The time to begin thinking of your supply chain ethics is now.
Where possible, use of recycled supplies should be encouraged, so fewer raw materials are needed, and a circular economy is created. Prohibitive costing can be negated through brand partnerships, and raw materials can be sourced collaboratively and shared. This creates lower costs, less waste, and a smaller carbon footprint.   
Legacy fashion houses are beginning to select suppliers who promote fairer working conditions. However, this primarily concerns the manufacturing of products. So far, packaging has generally evaded these principles.  This is unlikely to last. Brands and retailers should pre-empt the inevitable and develop relationships with packaging suppliers who adhere to the most sustainable of ethics.  
More to do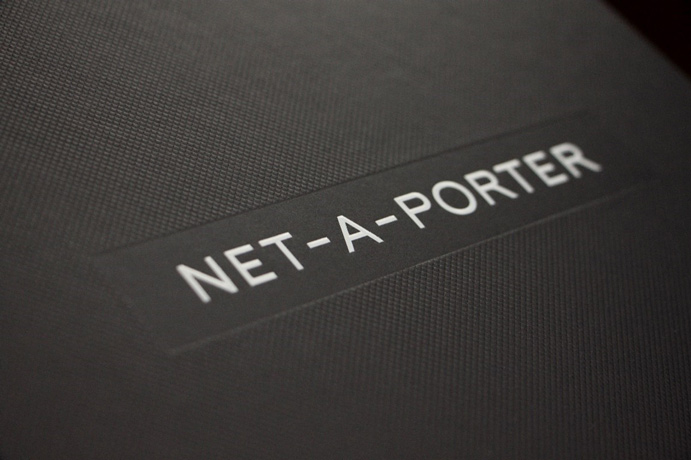 While fashion messaging is often quick to condemn exploitative working conditions, those same conditions exist in the production of their boxes, bags, and other packaging elements. As consumer transparency intensifies, this element of the supply change is destined to dissipate.  
Travel is one of the most significant contributors to large carbon footprints, and air miles are a particular cause for concern. The issue of climate change has been a continual burden for the fashion industry, with its intrinsic connotations of excess and indulgence. Therefore, we see the biggest brands perpetually reiterate their eco-credentials to alleviate this.
But, despite the incessant messaging, brands need to do more to reduce carbon footprints. The transportation of goods and materials, from one point in the supply chain to another, should be a key consideration for both the product and packaging production lines. 
If materials are sourced in one country, but the packaging in which it will be shipped in is imported from the other side of the world, a brand cannot credibly continue to claim an eco-conscious ethic.
Discover your sustainable packaging solutions
For more information on our range of luxury, sustainable fashion packaging contact the Delta Global team today.