Friday, 3 December 2021
The secondhand clothing industry is growing at an exponential rate. Gen Zers are the powerhouses behind the preowned trend, with 90% of Gen Z consumers being open to shopping secondhand. By the end of this decade, the secondhand fashion industry will have overtaken fast fashion, with online resale alone having a projected worth of US$44 billion. The trends are undeniable – so why are luxury fashion brands so reluctant to break into the resale market?
There's a mythologised fear among luxury fashion names that resale could cannibalise sales of their full-price products and impact their image of exclusivity. In fact, luxury brands have been known to take drastic measures to avoid selling at consignment prices: Burberry received backlash for burning their unsold stock, for example.
And even those luxury brands that have recognised the opportunities arising from the secondhand market are only getting involved via third parties: see Alexander McQueen's buy-back collaboration with Vestiaire Collective, or Gucci's partnership with The RealReal.
With the ever-expanding presence of secondhand fashion, coupled with a growing inclination towards shopping sustainably, luxury brands should be taking ownership of circular resale models. Audrey Depraeter-Montacel, of consultancy firm Accenture, states that it is in the interest of brands to "control the environment in which these conversations and transactions occur".
But before luxury brands can control the resale environment, given the widespread hostility to any engagement with the consignment market, they must first understand how they can take advantage of this industry to their advantage.
Resale as a Recruitment Strategy
The reselling of secondhand luxury goods makes the high-end more accessible to a wider range of people. Offering luxury products via secondhand consignment retailers means more accessible prices for consumers, and more money to reinvest in first-hand products for the sellers.
Take Alexander McQueen's partnership with Vestiaire for example; the label invited long-term customers to take back their preloved pieces in exchange for store credit, and then listed these secondhand items under Vestiaire's 'Brand Partner' label.
The program is a win for sellers, who are able to pass on their pieces sustainably while clearing space in the wardrobes for new investment pieces via store credit. It's a win for buyers too, who can discover unique pieces from past seasons, with the security of guaranteed authenticity from the brand themselves.
But the luxury resale program is, moreover, a win for the brand. Resale sites can serve as engaging tools for luxury brands to connect with the buyers of preowned luxury goods who don't yet have access to the primary luxury market. Brands, therefore, can build loyalty with these customers by selling quality, preloved items, cultivating a relationship and encouraging them to buy from their primary market in the future.
And, as Charles Gorra, the founder of luxury resale site Rebag, points out "Most sellers reinvest their resale earnings in purchases of new goods from the brands they love. The more conviction consumers have that these luxury goods are liquid, the more new goods they will buy."
Boosting Sustainability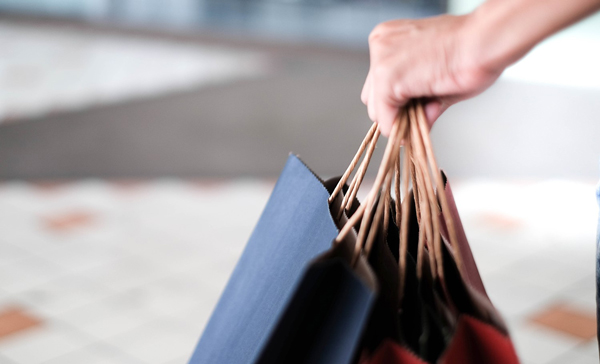 Climate change is undoubtedly at the forefront of people's minds, and our awareness of the environmental emergency is impacting all aspects of our daily lives, even down to the way we shop. In 2020, it was reported that 67% of consumers are actively paying attention to the environmental impacts of their clothing.
With the sustainability factor being a key crux point for consumers purchasing fashion goods, brands who behave particularly unsustainably will land themselves in hot water. Burberry, as mentioned above, received backlash over its stock destruction tactics. Following public scrutiny, however, Burberry pledged itself to more sustainable business practices, no longer burning their stock or using fur.
According to Vestiaire, the purchase of a secondhand handbag is 91% less impactful on the environment compared to purchasing one new. By taking control of the secondhand resale process, luxury brands can seize a unique opportunity to adopt a sustainable practice that is growing in popularity at an exponential rate.
Fighting Against Counterfeit Products
Ensuring authenticity is critical to any successful, sustainable resale venture. The ability of online luxury resellers to properly authenticate luxury goods and guarantee the quality of their inventory is crucial to the maintenance of client relationships.
For luxury goods companies, embracing luxury resale can help take control of their products throughout their lifecycles. Although the battle against counterfeit items is seemingly never-ending, luxury brands can now make use of blockchain technology to categorically ensure an item's authenticity.
Huge players on the luxury fashion stage such as LVMH, Cartier and Prada have all enlisted the use of blockchain technology. The blockchain solution enables a product's lifespan to be traced transparently, providing its purchaser with an encrypted certificate of authenticity. The revolution in this technology means that fears around counterfeit products in the luxury resale market can be assuaged, as authenticity is digitally, and unequivocally, provable.
Moreover, brands could follow the model of McQueen x Vestiaire, where a luxury item is returned directly to the brand by the first-hand customer, authenticated in-house, and sold on to its new second-hand owner. Though counterfeiting has long-deterred luxury brands from breaking into the resale market, new technologies can quickly and accurately authenticate products, so the fear of fakes can be mitigated.
To put it simply, secondhand reselling is not only the future for luxury fashion, but is the future for fashion in general. Environmental consciousness is more prevalent than ever, and the resale market's impact on climate change is astronomically more positive than fast fashion. The rise of blockchain technology means that product authentication is easier than ever, and the resale industry allows luxury brands to establish a wider client base than ever before.
Sustainable practices are the way forward, and with the secondhand fashion industry set to overtake its fast-fashion competitors, it's crucial that luxury brands jump on the trend to remain in vogue.