Wednesday, 25 September 2019
Changing market conditions are helping to accelerate the development towards establishing sustainable packaging as the new norm. The many advantages of sustainable packaging – whether they be environmental or commercial in nature – are being increasingly recognised by retailers and packaging companies alike. 
In this article, we'll be taking a closer look at the role of sustainability in the packaging sector. Most importantly, we'll cover some of the reasons why sustainability plays such an important role within the packaging industry and the commercial sector as a whole. 
Let's get started.
What Makes Packaging Sustainable?
The question as to what exactly defines sustainable packaging can be answered in different ways. Although there may not necessarily be a one-size-fits-all definition, sustainable packaging usually incorporates sustainability throughout the product life cycle. In practical terms, that means considering the environmental and human impacts of production, for example through improving resource-efficiency, health and safety, reusability and recyclability.
Some of the key advantages associated with sustainable packaging include:
Resource-Efficiency
Limitations to our planet's natural resources are arguably the most important challenge facing the commercial sector today. As the global population continues to grow, so too does the demand for a wide variety of products, placing further pressure on the precious resources available to us.
Environmentally-friendly packaging can go a long way in reducing the burden as far as resource-efficiency is concerned. This is partly because many types of sustainable packaging make use of renewable or recycled materials, significantly extending the product life cycle in the process. Instead of simply ending up as waste, packaging of this kind can be recycled and reused, minimising wastage. As such, a focus on sustainability can bring along significant benefits in both environmental and commercial terms.
Scale
Product packaging is everywhere. From essential food products to luxury items, almost every product available for purchase is packaged in one way or another. The scale to which this is the case has significant implications for the role sustainable packaging companies are able to play in reducing our collective environmental impact.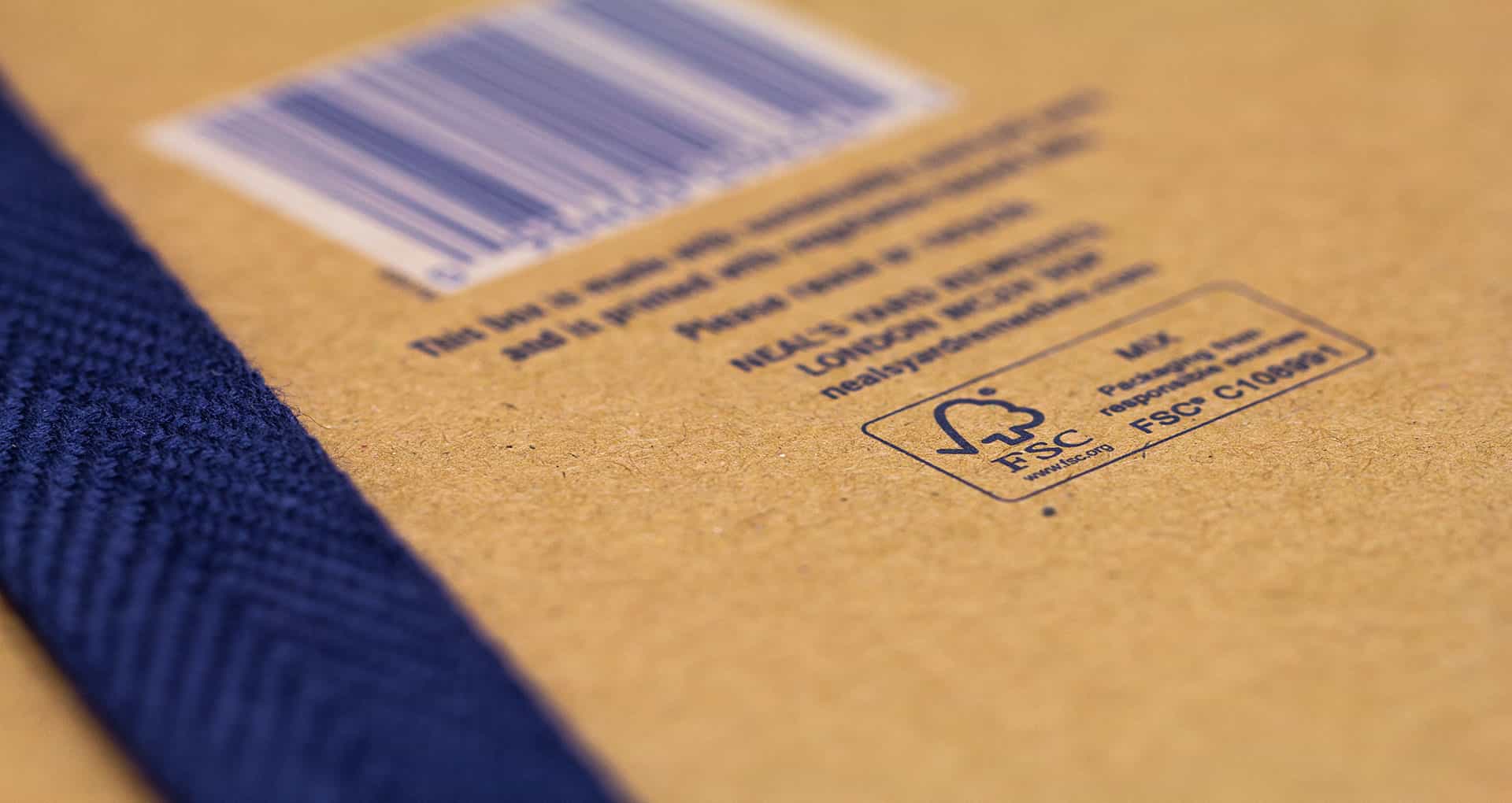 As sustainable packaging design and manufacture continues to become more and more important, sustainability is helping to transform the packaging industry for the better. With eco-friendly packaging being increasingly adopted by some of the biggest names in the commercial world, more and more products are set to be produced sustainably – resulting in significant environmental benefits.
Consumer Choice
Modern consumers are continuing to make more informed choices with regard to the products they buy, and sustainability sits at the heart of that development. According to a survey by Coleman Parkes Research, consumers across Europe are increasingly recognising the need for brands and retailers to incorporate sustainability into their products and packaging.
In turn, consumers now enjoy more choice than ever before. More sustainable product alternatives are entering the market with each passing day, increasing pressure on manufacturers. Furthermore, innovation is also helping to drive choice in the packaging sector specifically, with sustainability extending into the world of luxury packaging.
Commercial Future Proofing
Gone are the days when sustainability was treated as an added bonus. Instead, sustainable business practices have now become a minimum requirement for any business looking to achieve long-term commercial success. Businesses operating in a wide range of sectors are recognising the role of sustainability in future-proofing their business model – and the packaging sector is no different.
According to a report by Zion Market Research, the US sustainable packaging industry is projected to be worth as much as $400 million by 2024, and the market continues to show significant growth in many other regions across the globe. For commercial organisations, this trend is proof of the fact that investments in sustainability really do pay off.
Marketing Success
Increased global connectivity means that brand reputation has become more important than ever before. In a world where news can travel thousands of miles in a matter of seconds, brands are beginning to recognise the potential marketing success associated with creating a sustainable brand.
Through marking a crucial point of contact between businesses and consumers, product packaging presents an invaluable opportunity to demonstrate sustainability whilst simultaneously delivering that crucial wow-factor. As a result, brands that maximise their packaging potential are ideally placed to establish greater trust and loyalty with the customers they're trying to reach.
Health & Safety
The ubiquitous presence of packaging in our lives can have significant implications for public health and safety. From minimising litter and wastage to protecting the health of those employed in the sector, sustainable packaging has a role to play in improving our collective well being.
A sustainable manufacturing process can help drive health and safety in a variety of ways. The most obvious examples of this include safeguarding occupational health by minimising the use of potentially toxic materials and reducing pollution. 
How is Sustainable Packaging Being Implemented?
Some of the world's leading businesses have begun to adopt sustainable packaging as part of their product offering. Notable examples of this include the likes of Evian, M&S, PepsiCo, Coca-Cola, Werner & Mertz, Walmart, Ecover, Unilever, Amcor, L'Oréal and Mars – each of which has committed to working towards using 100% reusable, recyclable or compostable packaging by the year 2025.
Sustainable business practices aren't just limited to large-scale organisations – small and medium-sized enterprises (SMEs) are also successfully reaping the benefits of sustainable packaging. Whether they're looking to reduce their ecological footprint or achieve greater marketing success, sustainable packaging can deliver on both of those fronts.
Get in Touch
If you'd like to find out more about how we can deliver sustainable, luxury packaging for your business, get in touch with us today.