Thursday, 18 November 2021
Whatever the occasion, a gift of beauty products comprised of exquisite items is always warmly received. Our excitement when receiving such a present begins with the luxury cosmetic gift box packaging.
It is the packaging that sets the tone for the products that await. This is especially the case for cosmetic boxing, where brands hope to emit a feel of luxury and exclusivity.
The benefits of good packaging design are many. Whether the cosmetic gift box sits upon a retailer's shelf or arrives to the customer via shipping, it is a chance not just to win a customer, but a brand advocate.
If luxury cosmetic gift box packaging exceeds the expectations of a consumer, providing a memorable unboxing experience, then the chances of that customer returning increases. In the past decade, the volume of 'unboxing' videos on YouTube has risen by 871%. Consumers expect more than merely protective boxing. And when they receive a package that provides this, they are often impelled to share the experience.
As the first touchpoint between brand and consumer, luxury cosmetic gift boxes provide a chance to tell your brand's story. Each element of the design will contribute to this. Think of the boxing as a brand narrative that enfolds the product.
Done well, this is another chance to win brand loyalty. Consumers are overwhelmingly influenced by packaging design when making a purchasing decision, with 72% stating that packing is a priority consideration. If a consumer can read immediately what your brand stands for – and if that reading resonates with them – the chance of a sale increases.
So, the aim of luxury cosmetic packaging is clear. To entice, allure, make a sale and win a loyal customer. Then, it must aim to provide excitement through a sense of affluence and memorability through design.  
Those are the broad objectives. Below, we've selected the four granular elements of cosmetic packaging that will ensure you achieve these goals.  
Be Innovative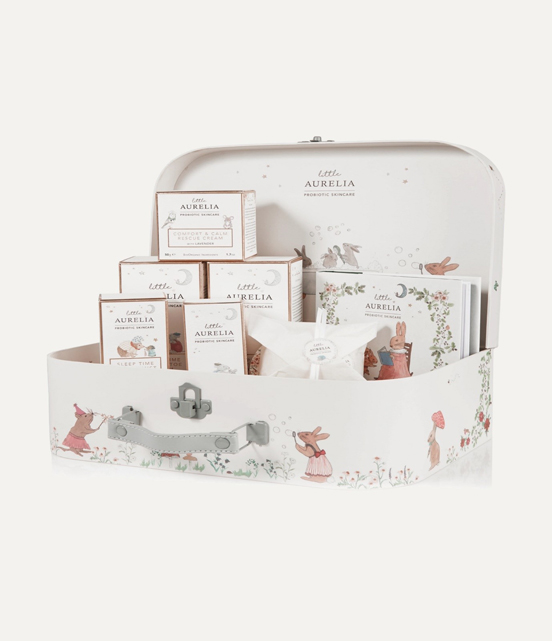 Through innovation, we are adding an extra dimension to packaging boxes. An innovative design can align luxury and function, making your package leap from the shelf or arrive to the customer promising something unique.  
To accomplish this requires little more than thinking carefully about what your brand stands for, and who your consumer is. A favourite example of this is Aurelia London's 'Little Aurelia' Woodland Friends Gift Set.
After brand founder Claire Vero gave birth to her son, she thought about what a mother-to-be like her would like to receive as a gift. This simple contemplation resulted in a wonderfully illustrated package that houses a skin care range suitable for children. Also included is a hardback children's book, enhancing the gifting feel of the products that accompany it.  
The products and the book feature characters found in the natural world (Ruby Rabbit, Margot the Mouse and Hector Mole) that reflect that brands aesthetic and enchant the children the products are created for.  
The result is luxury cosmetic gift boxes packaging that occupies a truly unique place in the market. It is hard not to imagine the purchaser thoroughly engaged with the brand and the packaging experience it provides.
Be Sustainable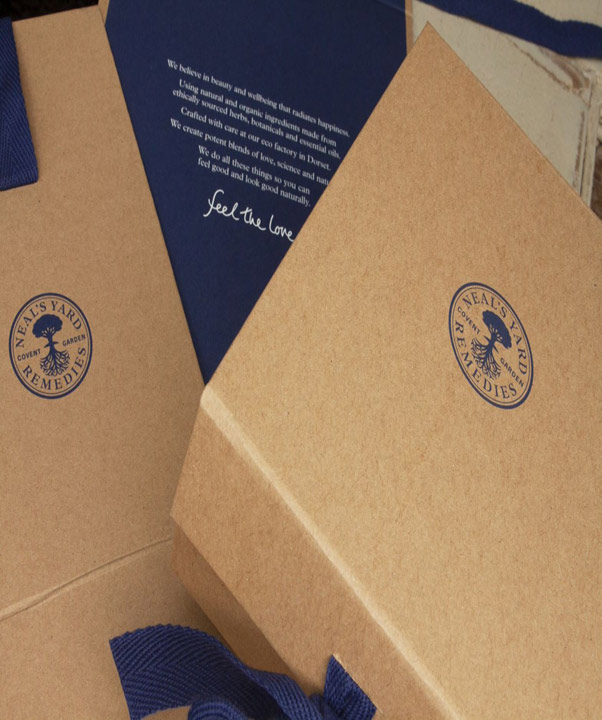 The benefits of good packaging design are fully extracted when boxing strives for sustainability. Remember, we are trying to resonate with consumer values, one of the most prevalent of which is sustainability. As of October 2020, 72% of British consumers say that are paying attention as to whether business are acting in the interests of environmental sustainability.
Delta Global's project for Neal's Yard was able to utilise its organic, natural approach to makeup and skincare. Luxury cosmetic and makeup packaging can be tricky, often lacking a personal touch to connect brand and buyer. Neal's Yard was able to incorporate core brand messages and connectivity with the consumer with a neat, inventive solution.
Including an in-box message within a natural and organic-looking exterior, Neal's Yard can talk, in their own brand voice, directly to the recipient, reiterating its sustainability ethos.
The boxing emphasises care, wellbeing, and thoughtfulness so as to ensure the consumer that those values are being delivered directly to the customers and are contained within the product itself.
Provide Allure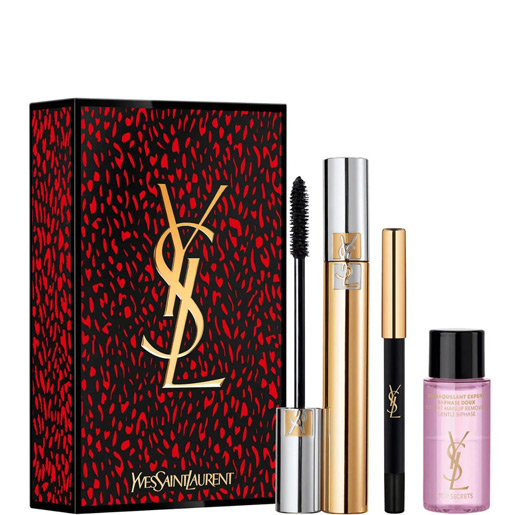 While the artistic design of cosmetic luxury packaging is subjective, if we adhere to some key points,  they can be rendered with an irresistible appeal.
The aim here is to create designs that illustrate brand values entwined with notions of luxury. In the case of Neal's Yard, the brand is so synonymous with sustainability that it could apply a neutral boxing tone, while the nature of the products emboldens the idea of luxury and exclusivity.
Most brands, however, must display their luxury appeal conspicuously on packaging in a way that reflects the products and brand values. One of our favourite examples is YSL's boxing for its eye makeup gift set.
Any looker would immediately associate its design with notions of fashion, luxury and exclusivity. Yet it needs little more than gold-toned logo and a chic animal print in black and vermillion to achieve it. Animal print brings forth immediate associations with a certain type of fashion. The gold font is emblematic of luxury.  
Like YSL, brands must consider what allies them specifically with luxury, and present that with intricate and sophisticated designs.
Communicate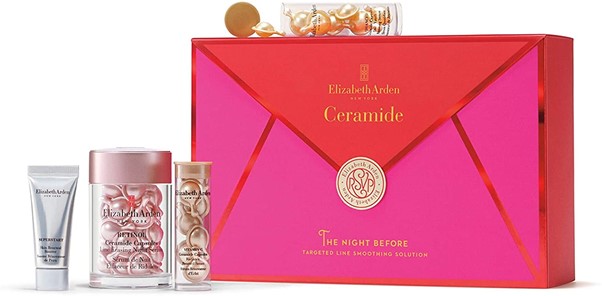 To maximise the luxury value of luxury cosmetic packaging, it is prudent to communicate information that distinguishes your brand.   
If your packaging incorporates the highest standards of sustainability, external messaging allows you to reiterate that directly to you consumer. Likewise, if your product contains a prestige ingredient, or provides a unique or sought-after benefit, relaying this information will emphasise your luxury credentials.
Elizabeth Arden present this messaging beautifully with its The Night Before set. In opulent gold tones, the consumer is informed of the active molecules, the benefits of its use and the name of the luxury cosmetic gift box collection. The latter distinguishes the product, emphasising the voice of the brand and its founder, Elizabeth Arden, who infamously spoke in playful aphorisms (e.g. "To be beautiful is the birth right of every woman").
Find your luxury cosmetic gift boxes packaging solution
For more information on cosmetic packaging solutions, contact the Delta Global team today.