Friday, 12 March 2021
With the retail and ecommerce environments becoming more competitive than ever, it's important to find ways to help your brand stand out from the crowd. One way in which you can do this is to take advantage of innovative packaging ideas.
Often designed with many aims in mind, such as positively contributing to the sustainability movement and providing customers with an enjoyable unboxing experience, innovative packaging could be just what your business needs to experience new levels of growth in 2021 and beyond.
At Delta Global, we're always keeping one step ahead of the market and ensuring we're aware of new packaging trends, establishing our reputation as leaders in packaging innovation. Below are 5 innovative packaging ideas that we believe are here to stay.
1. Delta Magnetic Removal System®
Especially prominent within the luxury industry, we see many boxes that feature a magnetic closure system. While this feature adds to the feeling of luxury during the unboxing experience, it also makes it impossible to recycle the boxes as magnets cannot be recycled with the box.
The Delta Removable Magnet System® allows for the magnetic closure system to remain, however, the perforated edge along the box allows for the quick and seamless removal of the magnet. This way, customers can either keep the box and reuse it, or recycle it.
For example, we worked with HEAT mystery box to help them to incorporate our magnetic removal system into their packaging, ensuring they could continue providing a luxurious unboxing experience for their clients while making their packaging both reusable and recyclable.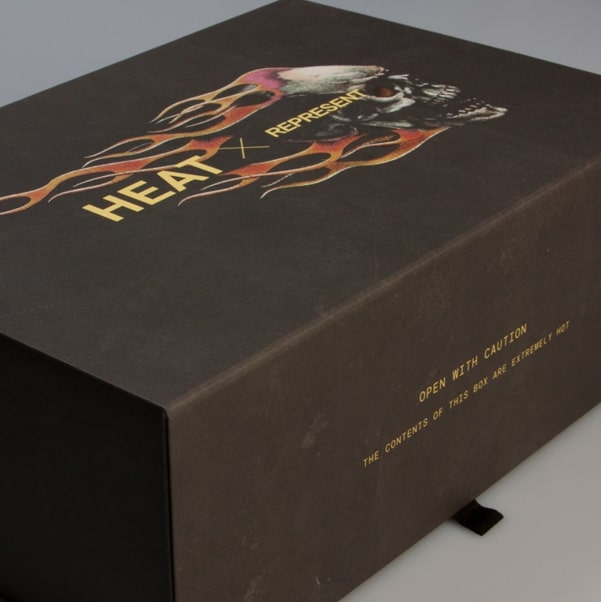 2. Paper ribbon
There's no denying that those little extra touches to packaging can make it stand out and feel special, especially when you're purchasing something more expensive and high-end. However, traditional ribbons are made from a non-recyclable material, which causes issues with the disposal and recycling process.
Paper ribbon, on the other hand, is made from recycled paper and is both biodegradable and recyclable. By using these, you can continue to offer more personalised packaging without damaging the environment.
This innovative packaging idea is beneficial for both ecommerce and retail businesses and can be used in a variety of ways, such as tying multiple items together to make for safe shipping or being used as a handle for retail bags.
3. Card hangers
There has been a particular focus on making ecommerce packaging more sustainable. However, now, more is being done to assist the retail industry with its eco-friendly offering. A perfect example of this is the development of card hangers.
Designed to be both sturdy and recyclable, card hangers are both convenient and attractive, addressing the concerns of both retail brands and their customers.
Not only are card hangers recyclable, as they are constructed from recycled and compressed paper fibres, but they are also far lighter than traditional plastic hangers, which can contribute to lower transport costs.
At Delta Global, we're particularly interested in this concept and are working with a few of our clients to help them to develop their very own sustainable card hangers.
4. Multi-use packaging
Perhaps one of the most exciting innovative packaging ideas is the introduction of multi-use packaging. As the name implies, this form of packaging exists to serve beyond its original purpose, extending its life cycle and reducing the amount of packaging that is sent to landfill.
A perfect example of this is the Sweaty Betty bags, developed by our innovative packaging team. Made from 100% recycled plastic bottles, the bags initial purpose is for shipment packaging. However, once received by the customer, the bag can be used as a convenient gym bag, and the branded zip pull can also be used as a hair tie.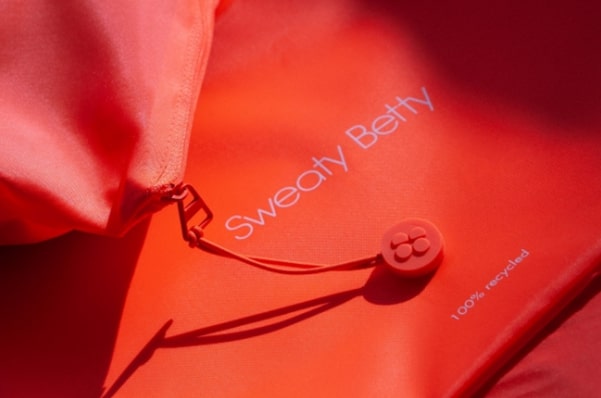 We're seeing more forms of multi-use packaging appearing, even in the beauty industry, with Caroline Herrera's customisable, refillable, and wearable makeup product offering. From printed cases, tassels and charms, her makeup line goes beyond its original purpose and offers customers ready-to-wear collectables.
5. Flatpack capability and storage
Recently promoted by flatpack furniture giant IKEA on social media, flatpack furniture and its packaging is more than just a quirky gimmick. In fact, flatpack packaging can reduce carbon footprint, as you're able to fit more into one van or container. This saves you costs and reduces the amount of air that is transported around the world.
While not particularly glamorous, the capability and storage of flatpack furniture caters to the growing consumer awareness of sustainability and the impact of packaging on the environment, including the creation, shipping, and disposal processes.
Hopefully, the idea of flatpack packaging can be applied to other industries to further contribute to sustainability within packaging.
Are you interested in some of these innovative packaging ideas?
We can work with your business to help you develop innovative packaging ideas for your brand. Simply contact the team at Delta Global today and we can get to work on your new product packaging project.