Thursday, 17 February 2022
In a world where brands are continually striving for attention from a shared audience pool, it is those brands that incorporate emotional packaging design into their product ranges that come out triumphant.
With consumers now more conscious of the brands they choose to shop with, it's important to effectively communicate to consumers why they should trust them with their purchase, and this can be achieved through emotional packaging design.
And with emotionally connected customers being 52% more valuable to a brand, businesses need to go above and beyond to bond with their customers.
The colour wheel and its influence on emotion
As scientists have proven for many years, colours have a huge impact on our emotions. Certain shades of blue make us feel calm, shades of red and pink represent love and passion, and darker shades of purple evoke a sense of regal luxury.
Understanding how to harness the power of the colour wheel can help you when working on your emotional packaging design, as you can know exactly which colours to utilise to generate the results you desire, thus highlighting the importance of colour in packaging.
For example, McDonalds is a perfect example of a brand that incorporates colour into its food packaging design to connect with its audience and influence their decisions.
The bright, bold red and the iconic golden arches that are embellished company-wide are not only instantly recognisable to millions of consumers across the world, but particularly, the golden shade of yellow that is glossed over the arches of the McDonalds "M" encourages feelings of happiness, cheeriness and playfulness, inviting customers into the premises.
On the opposite end of the spectrum, brands such as Reiss stick to a more neutral and low-key colour palette, particularly, a classic and clean white.
Pertinent to the luxury industry in particular, white is linked to a sense of purity, cleanliness, and peacefulness, something that the high-end consumer would expect from such a brand, and so is featured on boxes, bags and across the website to deliver consistency.
If you're unsure of how to introduce emotional packaging design into your product packaging range, we suggest experimenting with the colour wheel and finding a colour that not only complements your brand, but also evokes the emotions you want from your target audience.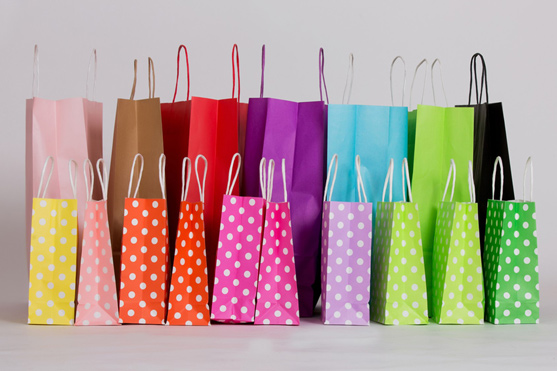 What is the packaging design theory?
The topic of emotional packaging design and influential colours simply couldn't be discussed without mention of the packaging design theory.
This theory refers to the conditioning of a consumers decision based on their perception of the product.
Consumers go through many stages throughout their purchasing journey before reaching a final decision, and it's emotional stimulus that can be the ultimate deciding factor between a sale coming to conclusion, or the opportunity being missed.
For example, there is evidence to suggest that 71% of consumers prefer to buy from companies that appeal to, or align with, their personal beliefs.
Examples of brands that use emotional branding and packaging
There is a plethora of brands that use emotional packaging design to connect with consumers and encourage sales either through the unboxing experience, different shapes of packaging, or connecting with a customer personally.
For example, the classic, brown cardboard box of Amazon that features the swooping tick design, that is evocative of a friendly and smiley face, has become somewhat of a pop culture item with consumers - people even make birthday cakes that look like Amazon boxes.
Further examples include:
Lush
Lush is an example of a brand that understands its core audience – not only does the brand reiterate its dedication to the protection of animals, providing reassurance to conscious consumers that their money is being invested into an ethical company, but they also go the extra mile to add an emotional, humanising element to its product packaging.
Each bath bomb, sealed with its paper bag and sticky label, features the name and face of the employee that packed the item, reminding consumers that Lush is a brand that takes every opportunity to recognise the hard work of its employees.  
We think this is a great way to get creative with personal packaging solutions, while tugging on the heartstrings of the busy consumer.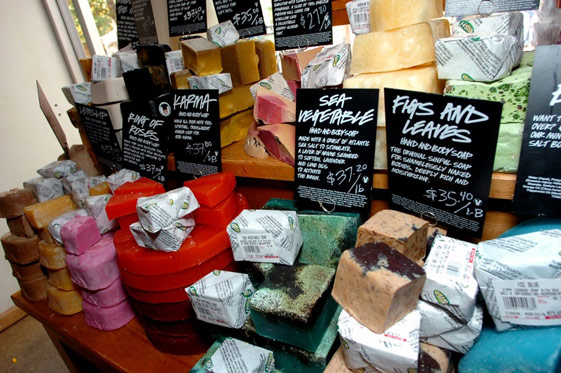 Nike
Just Do It.
This iconic phrase that is featured both across Nike's packaging and its merchandise demonstrates the brands commitment to supporting its consumers.
As an activewear company, Nike encourages the very best from its customers, influencing them to get out into the world and do their best every day.
This demonstrates that a simple strapline affixed to product packaging can go a long way towards encouraging positive emotions and connections between a brand and its customers.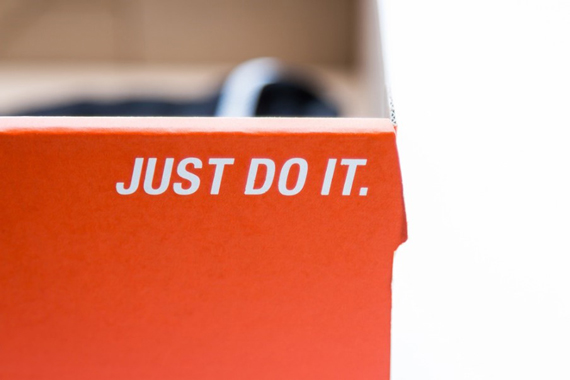 MATCHESFASHION
In the world of luxury, where brands try to retain an essence of opulence, it can be more challenging to incorporate feelings of emotion in their packaging.
However, we worked with luxury fashion retailer MATCHESFASHION to create packaging that uses bold and unique designs to communicate an essence of individuality, which resonates with consumers of today, who are eager to express themselves.
It was also important for MATCHESFASHION to communicate its efforts towards sustainable packaging solutions, and the simplistic messaging that explains the packaging's ability to be reused and recycled resonates emotionally with the environmentally conscious consumer.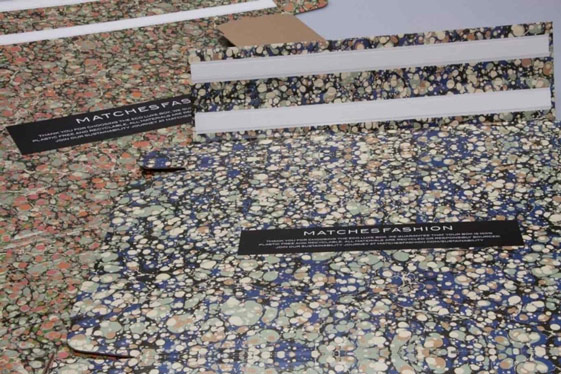 Drivers of customer loyalty
As a business owner, you'll of course be aware of the many ways in which a brand can nurture positive relationships with customers, not only to generate sales but also create brand advocates who can help to spreads the word about your business and its offering.
But one of the key drivers of customer loyalty that is often forgotten about is packaging, particularly, packaging that evokes strong emotions in the receiver.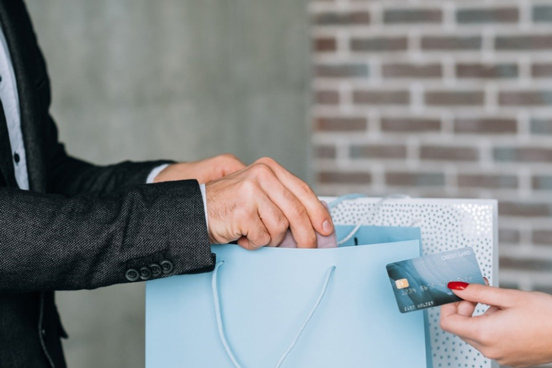 Do you need help creating emotional connections with customers?
Emotions, colours, and meaningful connections are all essentials of good packaging and should be used strategically by businesses to generate lucrative results.
By creating a strong connection with existing and potential customers through effective emotional packaging design, you can elevate your brand presence in your chosen industry and attract more potential clients to complete a transaction with your business.
To find out more about how you can refresh your packaging design for 2022 and beyond, get in touch with the team at Delta Global today.
As experts in both luxury packaging and sustainable packaging solutions, we can work with brands in varying industries to generate truly unique and stunning results.