Thursday, 18 August 2022
With consumers becoming more sustainability-conscious, as well as more mindful with their money, the art of second-hand shopping is becoming more prominent. 
As such, there is now increased opportunities for luxury brands to capitalise on this increasing trend, not only to boost profitability, but also work towards achieving sustainability goals. 
Additionally, the number of millennials looking to obtain luxury goods for a fraction of the price and through eco-friendly and sustainable means is also increasing, and so we implore luxury brands to take note and consider the lucrative potential of the resale of luxury goods.  
How big is the luxury resale market? 
The second hand market, including the luxury second hand market, has seen a dramatic shift in recent years, with consumers now more intrigued by ways to obtain luxury items with reduced price tags, all in a more sustainable way.  
Due to the shift in consumer demands, combined with the desire for a more sustainable future, the luxury resale market is predicted to reach £67bn by 2025, demonstrating the sheer value in pursuing this type of marketplace, and hinting that second-hand resale is the future for luxury brands.  
What luxury items appreciate in value? 
Before beginning your resale journey, its important to know the kinds of luxury items that perform particularly well.  
The following items are items that you can typically expect to perform well within the luxury resale market, and provide insight into the kinds of businesses that can better take advantage of this evolving consumer trend: 
Jewellery  

High-end watches 

Designer handbags 
Fine art 

Vintage wine 

Classic automobiles 

Luxury real estate 
It is worth mentioning that luxury fashion items can also perform well, including limited edition designer pieces, for example. 
Why should you enter into the resale of luxury goods? 
As mentioned above, second-hand shopping is not what it used to be. In fact, now, it is a much more premium market, with many marketplaces and purchasing channels readily available for customers, allowing them to source vintage, pre-loved, luxury items.  
With Generation Z now referred to as the "sustainability generation" for their preferences regarding sustainable shopping, it's clear to see that there is a window of opportunity for brands - especially since Gen Z are also willing to spend more on sustainable products.  
Furthermore, 70% of 16-19 year olds have clearly stated that sustainability plays an incredibly important role in their purchasing decisions, especially when it comes to fashion items, which proves just how lucrative the luxury resale market can be.  
A perfect example of a brand that is dominating this trend is Vestiaire Collective, a luxury second-hand marketplace that is continuing to lead, and change, the evolving resale industry.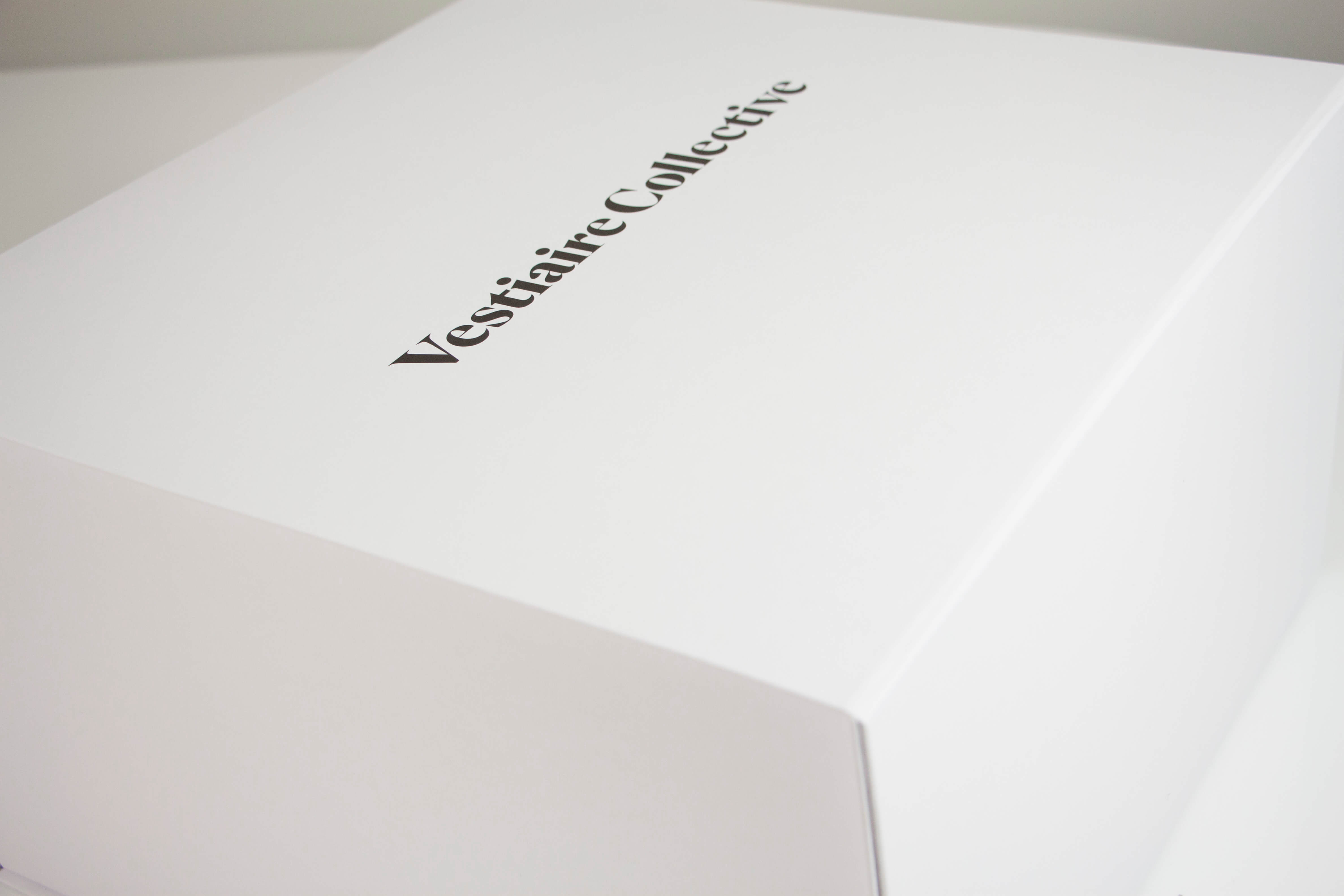 How to resell luxury items 
If you're a brand operating within the luxury industry, and you're interested in how you can increase your luxury resales, there are a few things you can do. 
For example, you can add extra value to your chosen resale items by incorporating luxury or sustainable packaging solutions into the sales process.  
For many consumers, the choice to explore the resale market is to satisfy their need to be sustainable, and so when they receive second-hand items complemented with sustainable packaging, they are provided with a positive overall experience, including the unboxing experience. 
The perfect way to introduce sustainable packaging into your luxury resale offering is to utilise recyclable materials, without sacrificing on the luxury quality that consumers may expect from your brand, regardless of them purchasing a second-hand item. 
We recommend the likes of sturdy cardboard boxes, where appropriate, that can either be completely recycled or reused. 
This packaging option is not just sustainable, but it also proves opportunity for you to further engage with your customers and add to their unboxing experience, whether this be through customised boxes to reflect your branding, or packaging inserts.  
Luxury resale online 
If you're looking to use the online marketplace for the rale of luxury goods, you should also strongly consider your postal packaging and how this can complement the product itself, as well as the experience of your customers.  
When selling luxury brands online, including in the second-hand market, you should still use luxury selling techniques, such as taking advantage of luxury packaging solutions. 
This can ensure that your customers are receiving a positive experience from the moment their second-hand luxury item arrives, and reminds them that although they've managed to find a vintage piece for a lower cost, that you as a brand still want to offer them the best possible experience. 
Enhance the value of your luxury resale items with innovative packaging solutions 
Are you looking to enter into the world of luxury resale? If so, you may need to enlist the help of packaging experts to ensure you're delivering a positive experience for your customers from start to finish. 
Simply get in touch with the team at Delta Global today to learn more about our packaging solutions and how we can help your brand to excel in the luxury resale environment.