Friday, 23 April 2021
When it comes to luxury handbag packaging, the reoccurring question is: does the importance of packaging precede the product? With the unstoppable rise of the unboxing video and the Instagramable experience, it's an authentic debate to be had.
What requires no debate, though, is the importance of perfecting your luxury handbag packages.
The rise in online shopping has been a saviour for retailers in a difficult year. This is especially true for luxury brands. With luxury consumers moving online, packaging is increasingly the first thing the customer experiences.
Packaging is the first palpable interaction between person and product, the first physical communication between brand and consumer and the first step to winning a loyal, contented customer.
And that means luxury handbag packaging is more important than ever – and needs to be done right. As Vice President of Delta Global, it's a topic I've examined deeply since we established our business. I've listed my most crucial do's and don'ts for luxury handbag packaging below.
Do Be Reusable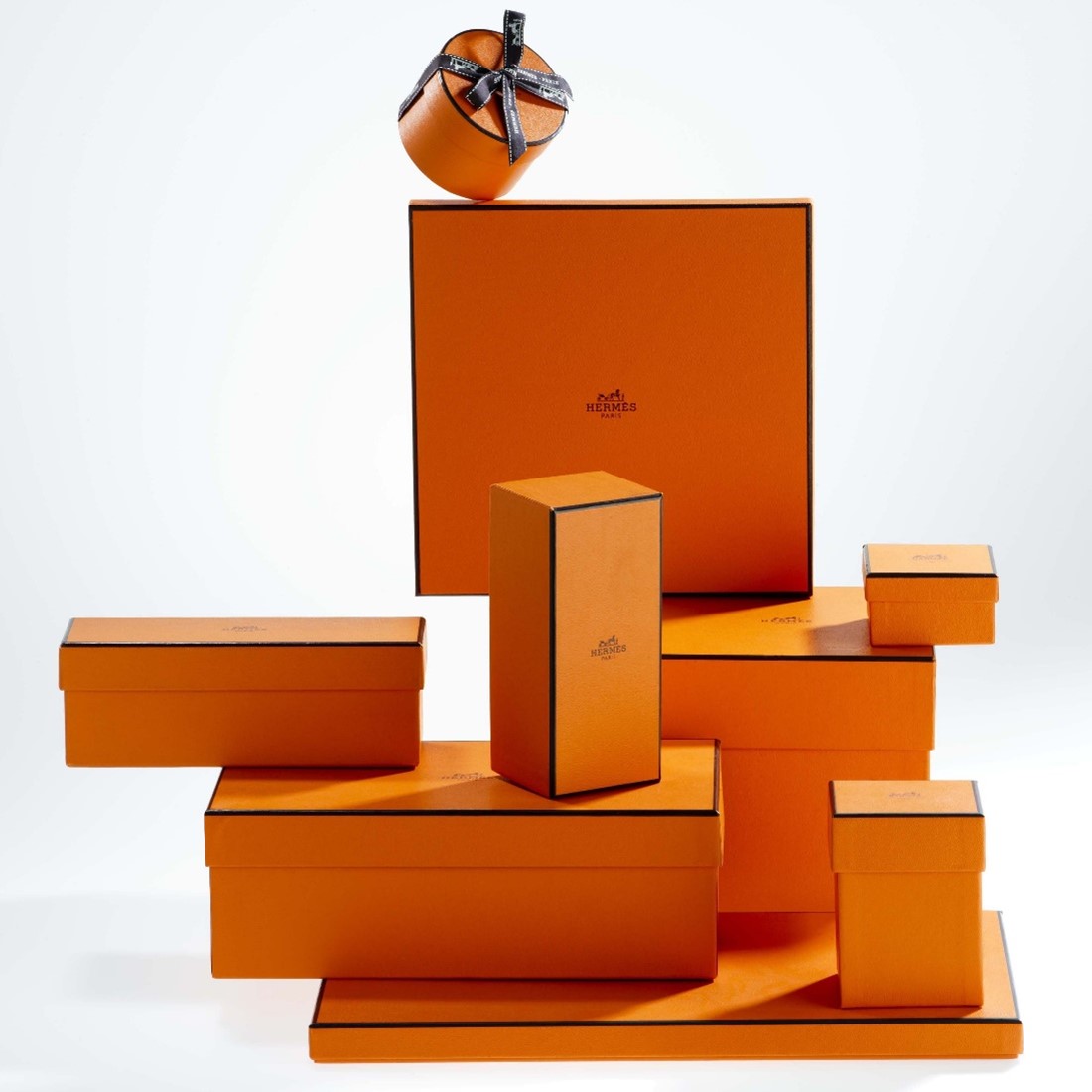 Reusability is becoming central to several luxury brands' ethos. But there is still a way to go before luxury handbag packaging consistently meets the ingenuity of efforts by brands like Puma and L'Occitane.
Consumers want sustainability and multi-use packaging is a simple and practical solution. In the luxury handbag sector, I always return to Hermès and their big, bright, orange box which houses their ever-sought-after Birkin bags.
When watching a Hermès bag unboxing, I'm continually struck by how long the customers linger at the pre-unboxing stage, paused by the package's vivid colour and robust feel. It may not surprise you to learn there are Pinterest pages dedicated to decorating with these boxes. Hermès have found an effortless way to ensure reusability by producing packaging that demands reuse, re-love and redeployment. And all it took was a savvy selection of colour.
The lesson here is brands do not need complex strategies to encourage reusability. By actively promoting reuse of their packaging on their website under the astute title "The Resourceful Orange Box" and cleverly referring to it as "an iconic object in its own right", Hermès have found a simple solution to the growing demand for sustainability.
Don't Have Excess Packaging
It's forgivable to think that, since we aim to supply a luxury packaging experience fit for the social feeds of even the mightiest of influencers, we must bundle every pleasing concept into the packaging.
While I am certainly encouraging the experience of the unboxing, we don't want to contradict the reusability of the package. So how do we best tell a brand story while limiting excess packaging? I've previously outlined a checklist which luxury brands should ensure is met. But one brand that gets this balance right is Chanel with their Boy Bag luxury handbag packaging.
The Chanel Boy Bag arrives in an elegantly bowed box that, when opened, presents the customer with two packs. The bag, hidden and housed in a sealed Chanel branded dust bag, and a 'booklet'. Within the sealed booklet awaits your cleaning mitten, care guide, authenticity and your bag's individual code.
Without excess of wasted resources, kind to costs and planet, Chanel supplies a beautiful unboxing experience that weaves its status and brand history through compact, luxury, handbag packaging.
Do Understand Your Customer
The resurgence of Balenciaga, and its position as perhaps the luxury brand for younger consumers, is one of the most intriguing fashion stories of the last decade.
Balenciaga's customer base is not simply younger in profile, but more diverse and politically engaged than many other luxury brands. This means they must engage with our first to dos and don'ts with more integrity than perhaps any other luxury label.
Since understanding its customers has been critical to Balenciaga's recent success, it's unsurprising that their premium handbag packaging reflects this understanding.
It is, in a word, minimal. It's also as ice-cool as its streetwear-inspired luxury designs. A magnetic opening/closing strip supplies the innovation that echo's the brands' philosophy, and the entirety of the package is in the same 'washed-black' that colours the brands incredibly popular Speed and Triple S trainers.
There are no added brochures, care guides or authenticity pack. The drawstring tote that encases the bag is specifically designed for reuse. Balenciaga understand that summoning a brand history is not needed in the same way it is for, say, Chanel. They understand that any creeping waste will negatively affect how they are perceived by their target consumer. Balenciaga's luxury handbag packaging epitomises what is to understand your customer.
Don't Ignore Your Branding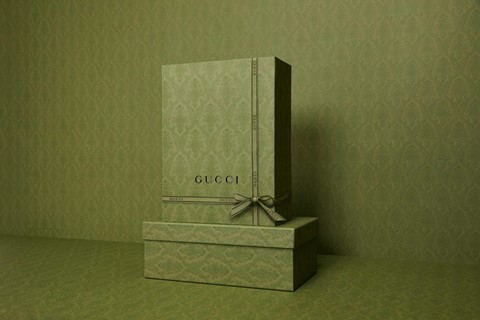 When Gucci launched their new eco luxury handbag packaging in November 2020, they were presented with a problem: How would they quickly communicate this new, green, recycle-ready packing, while still adhering to their luxury branding aesthetic?
Creative director Alessandro Michele personally oversaw the task, and his solution was brilliantly innovative. He used the colour green to symbolise the luxury packaging materials green-friendly credentials. And to transmit his heavy-on-heritage style that has seen his stewardship of Gucci become one of the brands most successful periods, he created an intricate and lavish retro wallpaper design to decorate the packaging using eco-friendly ink.
The result is so clearly and cleverly a Michele design that, were you to remove the name Gucci from the packaging, you could still guess that it was a designed by that very fashion house.
Radically reimagining your luxury packaging solutions on the scale that Gucci have, incorporating an impressive range of sustainable materials, is the best example of adhering to branding that I know – and points squarely to an exciting future where sustainable packaging and luxury brands are happy allies.
If you operate in the luxury sector and you want to innovate or refresh your product packaging, get in touch with the team at Delta Global today.