Tuesday, 21 December 2021
With the adjustments consumers have had to make as a result of the pandemic, it is no surprise that online shopping has become more prevalent than ever before. Though online shopping offers greater convenience, there are adverse consequences of this change in consumer habits – chief amongst these is an exponential increase in packaging waste.
Take Amazon, for example. The retail giant purportedly generated 465 million pounds of plastic waste in 2019. With the company boasting a 37% increase in net sales throughout the pandemic, one could only imagine how much more waste will have been produced since.
Consumers are becoming increasingly aware of the environmental impacts of their shopping. The contemporary prominence of online shopping, coupled with the overwhelming waste that results from the packaging journey, means that brands can no longer avoid the switch to sustainable packaging.
It's been reported that 74% of consumers would happily pay more for recyclable packaging; a brand's decision to switch to sustainable packaging is not only an environmental one, but an economical one too.
Packaging, therefore, can work as a core marketing tool. It's imperative that brands make concerted efforts to improve the sustainability of their packaging, and in this blog, I'll signpost three key areas brands must be attentive to when it comes to making this switch.
Materials
It has become totally impossible to justify the use of non-sustainable materials in the manufacturing of packaging manufacturing. An overwhelming majority of UK consumers want less packaging to be used when it comes to online shopping. The economic viability of sustainable packaging is fortified by consumer expectations; the switch to sustainable packaging is, therefore, both a market and environmental inevitability.
Beginning any packaging journey should start with the selection of sustainable, recyclable, reusable materials. This stage requires careful thought and research. At face value, 'eco-friendly' polythene bags may seem like a sound packaging choice to online retailers – they are completely recyclable and can be recycled more times over than paper.
In the UK, however, 88% of local councils don't recycle polythene bags, meaning that their reusability is, for the most part, redundant. Choosing materials that are not only recyclable in nature, but also recyclable in practice, is instrumental in improving the sustainability of your packing.
At Delta Global, sustainability is incorporated into every packaging product we produce. We've seen demands for sustainable services increase, but there is still much more to be done when it comes to implementing sustainability in everyday practices.
There are some really great recent examples of how to do this right. Burberry's elegant reinvention of the ordinary cardboard box, for example, will further the brand's efforts to remove all plastic from its packaging by 2025.
Gucci is another house-name luxury fashion brand that has launched sustainable packaging in recent years. Their packaging is 'designed with the planet in mind' and is completely recyclable. The new sustainable packaging, moreover, channels Gucci's fascination with vintage aesthetics through a unique damask pattern, showing that sustainable packaging need not force brands to compromise on their aesthetic identity or appeal.
Choosing sustainable materials may require some forethought to ensure the widespread recyclability of your packaging, but making the switch will, undoubtedly, be worth the effort.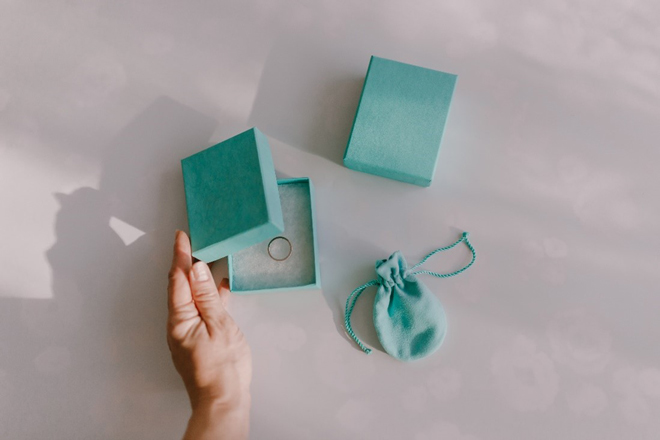 Design
Once you've selected appropriate sustainable and recyclable materials, you should next consider the design of your packaging.
Packaging is, first and foremost, instrumental in the safe transit of your products. Beyond this, however, packaging can be a highly effective marketing tool. Whether a product is purchased online or in-store, the packaging is the first thing a consumer sees, and it can leave a lasting impression that is reflective of your brand.
The rise of the unboxing video on social media platforms, for example, demonstrates the importance of product packaging. If you wanted to watch all the unboxing videos uploaded to YouTube in the space of a year, you'd be watching for roughly seven years.
Unboxing videos allow consumers to get a feel for a product, while driving the childlike anticipation felt at the prospect of seeing something shiny and new. These unboxings are not solely confined to YouTube, though – they pervade a host of social media platforms.
Instagram has roughly one billion users, and is another social media platform that is focused totally on the visual. Social media influencers, particularly those active on Instagram, hold a huge amount of sway over their following's purchasing habits – 60% of consumers, for example, would consider buying a product online at the recommendation of an influencer.
Your packaging is crucial to the marketing of your product. If it proves exciting to the viewers of an unboxing video, they'll be more likely to continue watching, and perhaps become customers themselves. Your packaging should be designed in a way that reflects your brand identity, and should be aesthetically appealing to entice potential purchasers of your product.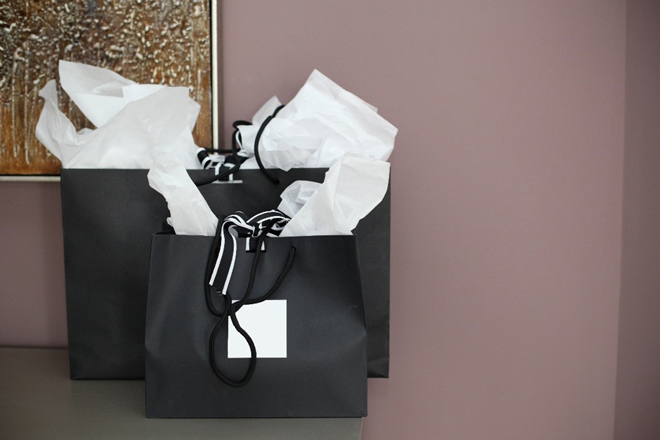 Packaging after purchase
You've doubtless heard of the platitude 'reduce, reuse, recycle'. This post has, thus far, largely focused on the reduction of waste and recycling of packaging – now we'll turn to how brands can encourage the reuse of their packaging.
If your packaging is thoughtfully and attractively designed, then it's far more likely to be reused than a plain cardboard box or polythene bag. Your boxes, for example, may be used around homes or offices as storage, or even decoration. Luxury brands represent an aspirational lifestyle, and if your packaging is evocative of this, then your customers may feel more inclined to display it.
Moreover, if a customer keeps an item in its original packaging, the item's resale value will be higher. If your packaging is sturdy enough that invites reuse, you'll also be contributing to the circular economy of the secondhand market.
As we've touched on in an earlier blog post, secondhand resale is, beyond any doubt, the future for luxury fashion. By implementing the secondhand resale of your products, either in-house or via a reputable third party, you're taking up arms in the fight against counterfeit products and recruiting new customers in the process.
Beyond this, though, you're also boosting the sustainability of your products. Designing your packaging with sustainability in mind by choosing recyclable materials is a huge step in the right direction. But, by giving it the visual appeal that makes a customer reuse your packaging, you double down on your sustainability efforts.
If a customer keeps your bag or box for display purposes, or uses it to house their item, thereby retaining its value, then you've created something even more sustainable; it will never need to be recycled, as it will be treasured life-long.
Final thoughts
To answer the question we pose in this blog's title: the packaging journey is indisputably an important factor to consider for your brand. In fact, the packaging is perhaps as important as the product itself.
It is an unequivocal truth that the retail market is moving online, and it is now every brand's responsibility to ensure the offline journey of packaging – from manufacturer to consumer – is as sustainable as possible.
Find your sustainable packaging solution
For more information on e-commerce packaging solutions, contact the Delta Global team today.