Friday, 18 February 2022
Finding the perfect way to combine gorgeous designs with sustainability can be a challenge for many businesses operating in the cosmetics industry, however, there are some key players in the game that are able to do just that.
Cosmetic packaging is incredibly important to the overall user experience, and with 67% of consumers directly influenced by the material of a product's packaging, cosmetic brands must strike the perfect balance between sustainability, functionality, and aesthetics.
Furthermore, as many as 55% of people in the UK feel it is important for companies to become more sustainable, especially after the impact of the Covid-19 pandemic.
Staying true to the brand while delivering on promises to be more eco-friendly, and directly appealing to the environmentally conscious consumer, the following brands have mastered the art of eco-friendly cosmetic packaging in the UK.
1. Estee Lauder
The brand, that has been a household name for many years, has certainly established itself as one of the most popular and luxurious skincare brands on the planet, selling much-loved cosmetic products around the globe.
With the luxury reputation firmly established, the next mission for Estee Lauder was to up its game on the sustainability front.
Delta Global actually worked closely with Estee Lauder to create an eco-friendly cosmetic packaging solution for its festive collection, focusing on ensuring the packaging could be reused and repurposed, either as décor or as gift boxes.
Now, Estee Lauder continually provide high-end beauty products with sustainable packaging, making them one of them leading environmentally friendly makeup brands.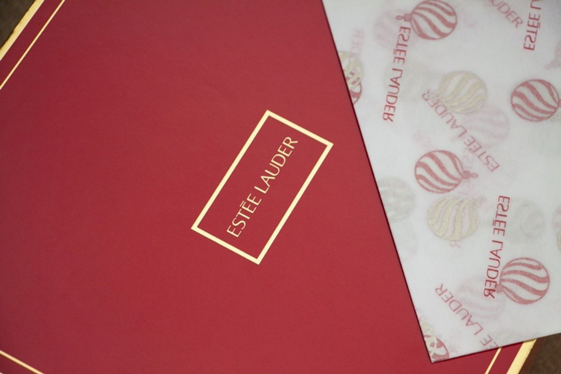 2. The Body Shop
When we think of recyclable packaging for cosmetics, The Body Shop is a dominant force in this area.
Regularly communicating its dedication to protecting the environment, The Body Shop not only creates ethical products, but also utilises sustainable packaging materials in its product packaging, including its PET plastic product packaging containing, on overage, 25% recycled materials.
Currently, more than 68% of its packaging can be recycled and by 2025, the company has set a mission to ensure all bath, body, and haircare products will be fully recyclable.
3. Origins
Provider of high-end skincare products, Origins is another perfect example of a brand that combined luxury with practicality and sustainability with its cosmetic retail packaging.
Working with the team at Delta Global, we created some eco-friendly luxury packaging that not only encapsulated the essence of the brand – natural and fresh, but also positively contributed towards the brands ongoing efforts towards sustainability.
The brown paper bags are simple and classic and show just how natural materials can be transformed into something functional yet beautiful.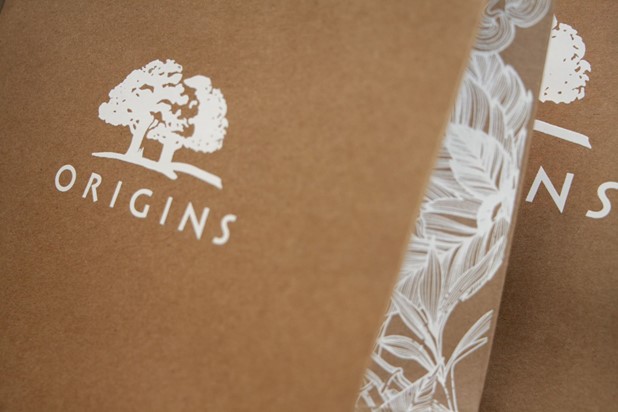 4. Bleach London
Not only does Bleach London pride itself in its vegan formulas, but it also relaunched a sustainable packaging range, featuring recycled and eco-friendly materials, while ensuring all cardboard packaging was 100% recyclable after serving its initial purpose.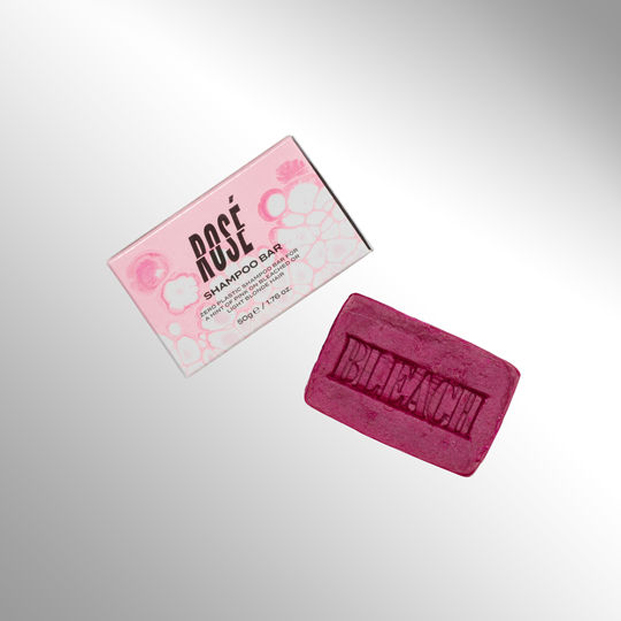 To go the extra mile to achieving its sustainable mission, the brand also created customisable palettes, where consumers can pick the exact colours they want, so the amount of cosmetic waste can be gradually reduced.
Better yet, the palettes are also refillable, reducing the need to go out and buy a whole new palette every time the product runs out.
5. L'Occitane
Introducing sustainable practices doesn't have to have an impact on quality and that desired feeling of luxury from consumers when shopping at their favourite high-end brands.
To strike the perfect balance between being eco-friendly and luxurious, Delta Global worked with L'Occitane to create a packaging solution that not only looks and feels high quality, but due to the stunning design, can also be reused.
Whether this is as gift packaging or home décor, L'Occitane wanted to provide its customers with the option to keep the gorgeous packaging beyond its original purpose, further contributing towards its sustainability mission.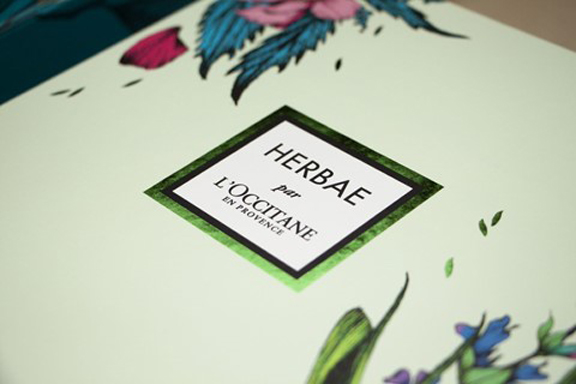 6. Lush
It's also worth mentioning Lush's packaging-free pledge, whereby in 2019, ahead of the festive season, Lush created an entire range that saw 80% of the seasonal product completely "naked" (packaging free).
The vegan and cruelty-free retailer also launched its very first "naked" shop in Manchester in 2019, seeing it sell all its popular products such as bath bombs, skincare, and shower gels without any packaging in a conscious effort to reduce plastic and packaging waste from the cosmetic industry.
The benefits for eco-friendly cosmetic packaging and sustainable solutions
There are many benefits of sustainable packaging solutions for both businesses and consumers.
For example, businesses that actively demonstrate their commitment to protecting the environment by incorporating sustainable packaging solutions can better appeal to the environmentally conscious consumer, all the while reducing their carbon footprint and setting them aside from their competition.
For consumers, they can shop happily, knowing that they aren't having a negative impact on the environment, while still being able to enjoy a guilt-free shopping experience. This becomes particularly important, where according to  a report on Mintel, "consumers want to understand their personal impact through purchasing in order to support their belief that their purchases can have a positive impact on the environment."
Sustainable cosmetic packaging manufacturers
If you're a brand operating within the cosmetics industry, and you're interested in finding out how you can incorporate eco-friendly cosmetic packaging into your business strategy, get in touch with the team at Delta Global today.